The statue of Charles IV on Křížovnické Square was to be unveiled in 1848 on the occasion of the 500th anniversary of the foundation of Charles University. However, this did not happen until 1849, because 1848 was a revolutionary year, not only in Bohemia.
The king is leaning on a sword and holding the charter of the university with the seal. On the pedestal are allegorical statues of the four original faculties of the university: the arts, theology, law, and medicine.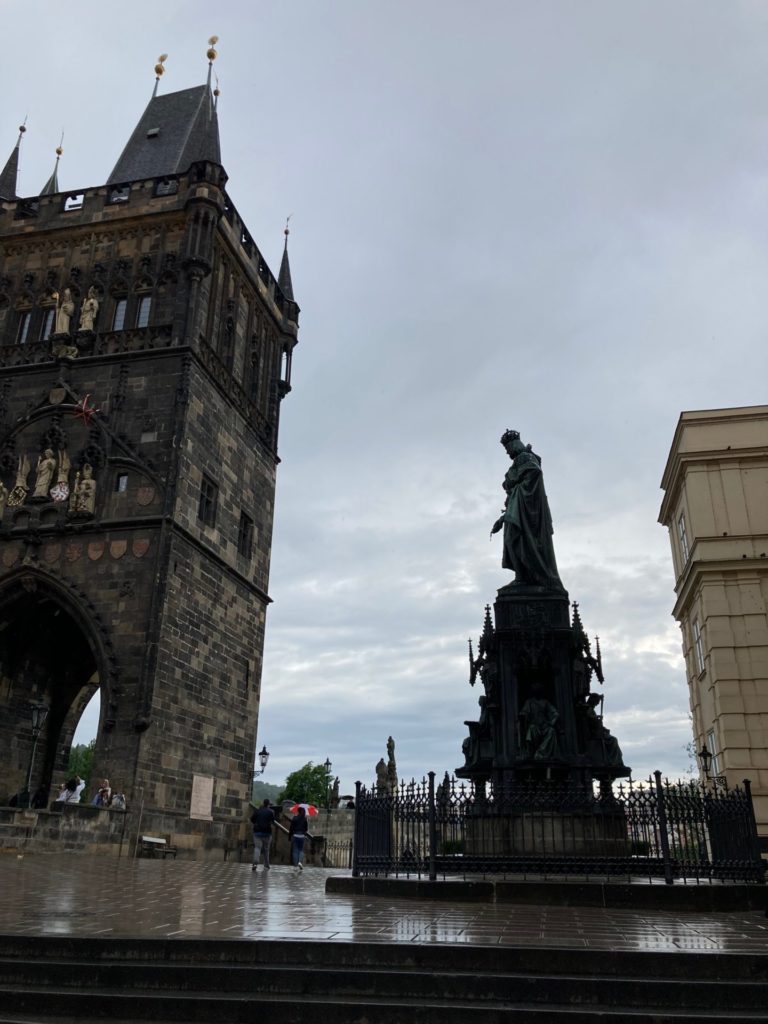 Some people say that the sculptor probably didn't like Charles IV very much, because when viewed from a certain angle the statue is very disrespectful to the ruler. We can no longer ask the artist about his relationship with the king, but the last photograph shows that some disrespect can be seen.