Na Zábradlí Theatre was established in 1958. It's named after the alley Na Zábradlí – and this street is named after the little gate in the fortifications that protected the city in ancient times.
At the beginning of the 1960s, the era of the famous director Jan Grossman, stage designer Libor Fára and dramaturgist and playwright Václav Havel (he started here as a stagehand) began. At that time, the Na Zábradlí Theatre began to develop the Czech form of the theatre of the absurd.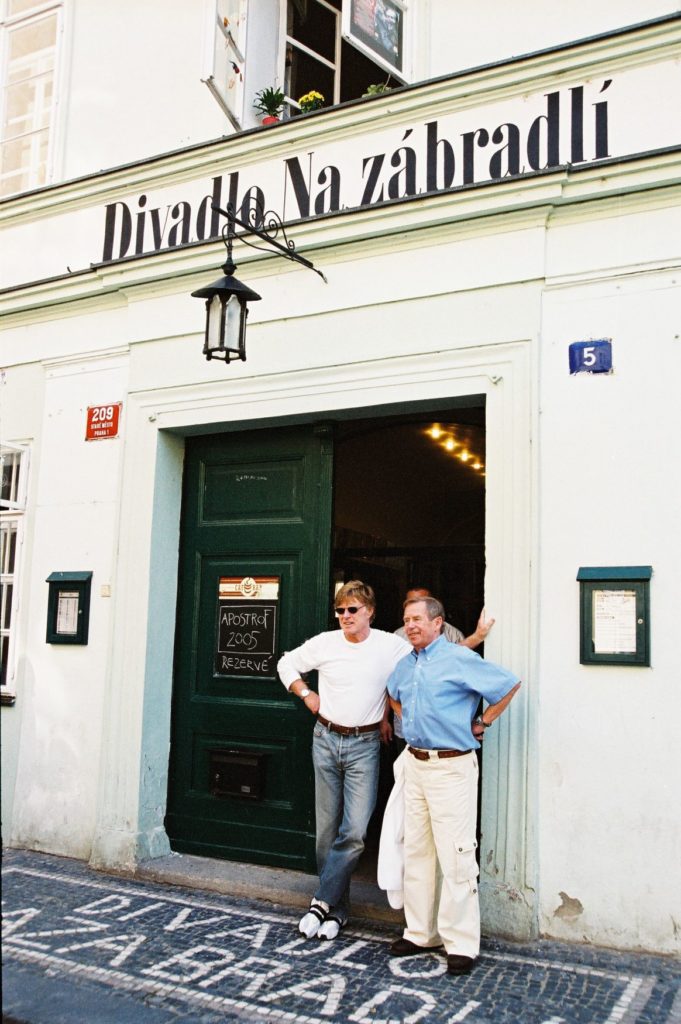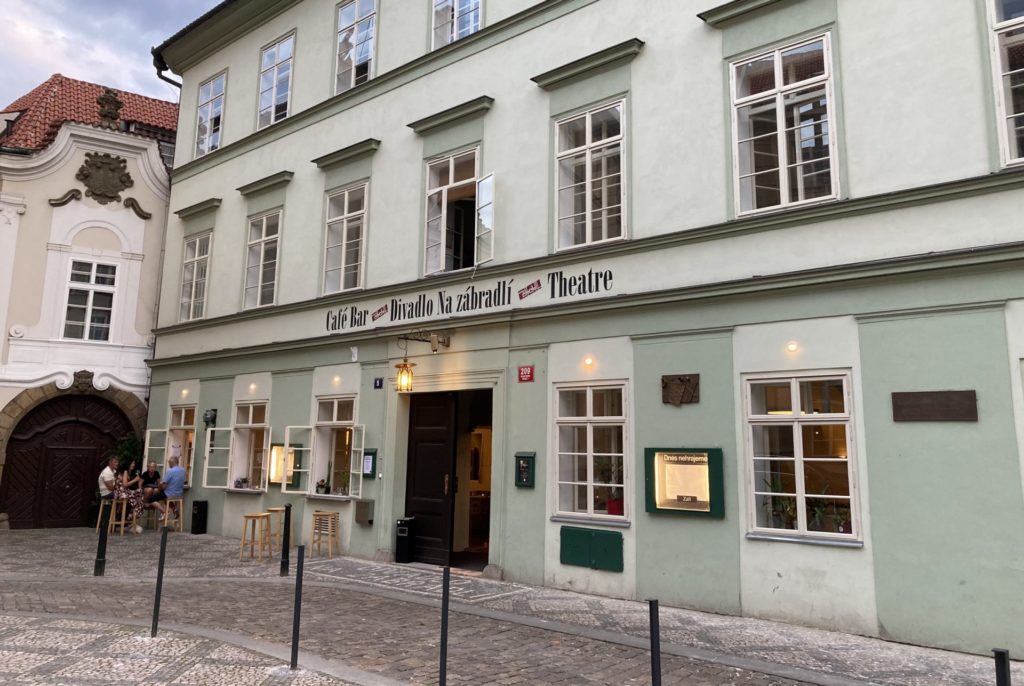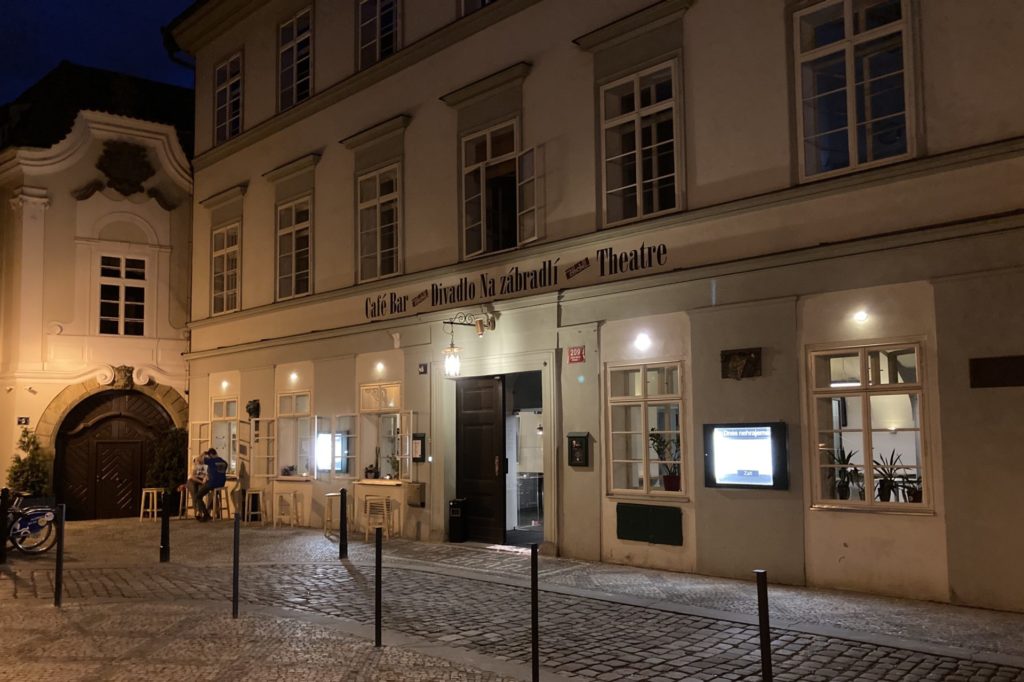 In the year of the theater's 50th anniversary, David Černý created the Embryo sculpture. And when the day turns into the evening, the Embryo`s heart begins to beat.