National Theatre – Prague Castle
1. by streetcar / 15 mins
This is the easiest way how to get from the National Theatre to the Prague Castle. Get on the streetcar number 22, then count to seven (stops). The 7th stop is Prague Castle – your journey will not be even 15 minutes long.
2. on foot and by a funicular / about 20 minutes, depending on how romantic of a walk you`ll want to have
All Roads Lead to Rome… and all roads lead to the Prague Castle. This is another one, maybe the most romantic (Petřín is called The hill of falling in love). Go straight across the bridge called Most legií (the Bridge of Czechoslovak Legions) towards Petřín Hill. On the foot of Petřín you`ll see Olbram Zoubek`s Memorial to the Victims of Communism.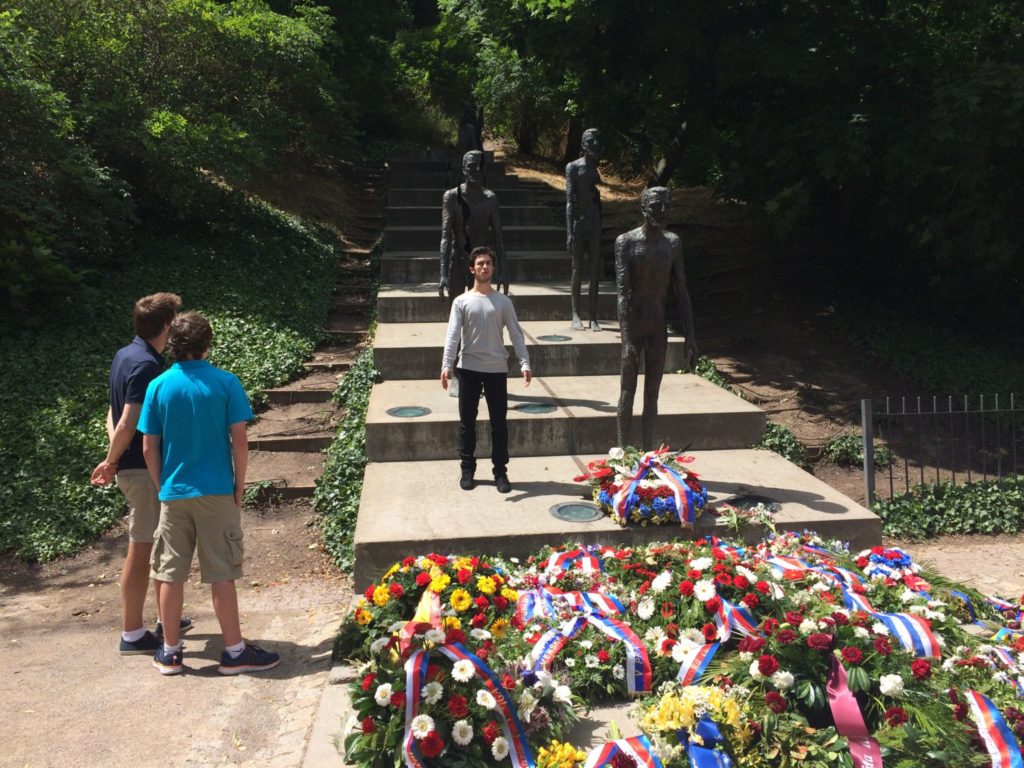 Turn to the right and you are about a minute from the bottom stop of a funicular. A funicular ride takes about 4 mins. And then it is a beautiful undemanding walk around the Petřín Lookout Tower, paths to the Strahov Monastery, and from there to the Prague Castle.
National Theatre – Charles Bridge
3. on foot / 6 mins
This is one of the shortest and most beautiful ways between two Prague sights. Go along the Smetana Embankment (Smetanovo nábřeží) from the theatre – you will see Charles Bridge and towering above it, Prague Castle.
National Theatre – Old Town Square
4. on foot / about 12 mins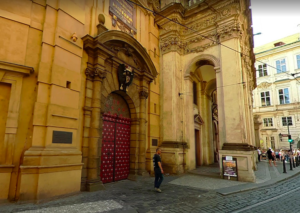 The easiest way would be to follow route 3, but instead of going to Charles Bridge on the left, go to the right towards Old Town Square through Karlova and Jilská streets – but this route is usually completely filled with people. There are two nice ways to avoid crowds.
You can go through the area of Klementinum to Mariánské náměstí (Mariánské Square) and then via Platnéřská ulice (Platnéřská Street) to the Old Town Square.
The Klementinum entrance is not always open. In that case, you can also at the end of the embankment (in front of the spa Karlovy lázně on your left hand) turn right into the narrow street Anenská. You will cross Anenské náměstí (Anenské Square) with the theatre Divadlo Na Zábradlí, where the dramatist and later Czech president Václav Havel worked in the 60s. Anenská street will take you to Řetězová ulice (Chain Street).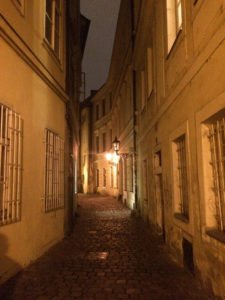 This little street is even narrower than Anenská street and has a great charm and real genius about it, day and night. You can walk through this little street in any season – it will always enchant you.
At the end of Rětězová ulice turn right into Husova ulice (Mr. Jan Hus Street) and after ten meters turn left into Jalovcová ulice (Juniper Street).
And then it's really just a little bit. Turn left into Jilská ulice – The Old Town Hall and the Astronomical Clock are just behind the corner.