We'll need a lamb shaped stoneware or tin form for the bake.
Ingredients:
4 egg yolks
4 egg whites
1 ½ cup icing sugar (150 g)
1 ½ cup coarse flour (170 g) – such as Wondra Flour
1/3 teaspoon baking powder
1 tablespoon oil
butter or non-stick baking spray for greasing the baking dish
raisins to create eyes and nose of the lamb
red ribbon
Beat the egg yolks with sugar, whisk the whites into stiff peaks. Add the oil and about half the volume of the flour to the yolk mixture. Mix the rest of the flour with the baking powder and gradually add to the mixed dough, gently fold in the whipped whites. The consistency of the dough should be slightly fluid.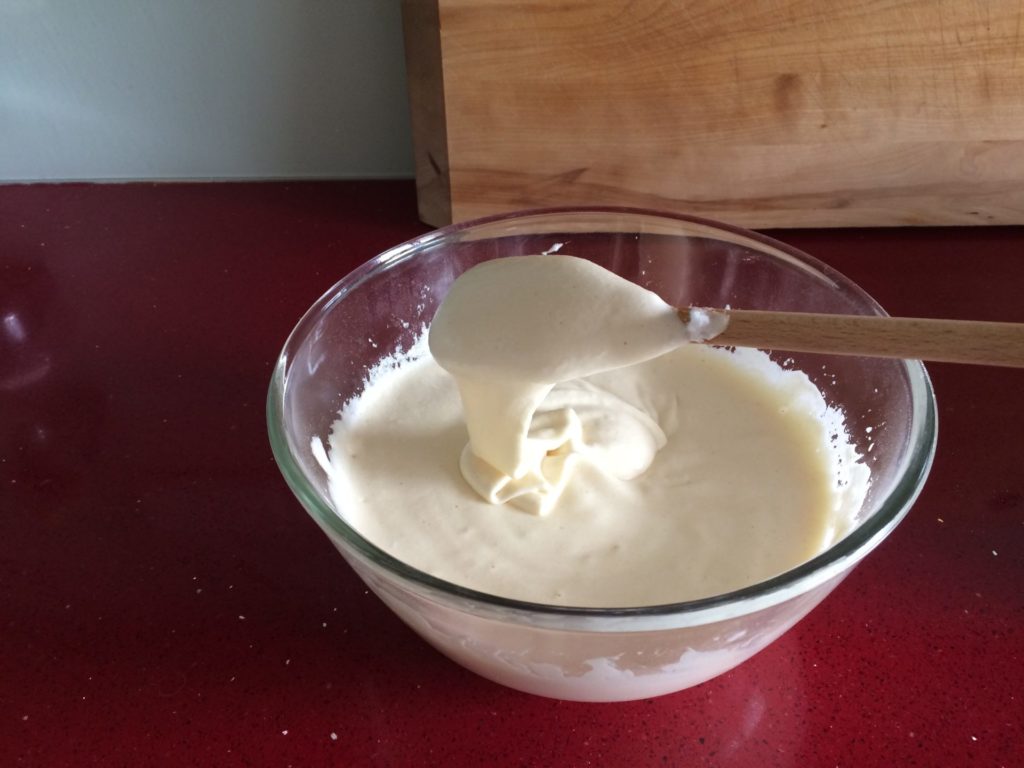 Grease the form and sprinkle with flour. Pour the dough into the form and cover with stoneware top or foil.
Bake in a preheated oven for about 45 mins at 320°F (160°C). After about 30 minutes, you can uncover the pan and check the dough. The bake is complete once a toothpick inserted into the center comes out clean.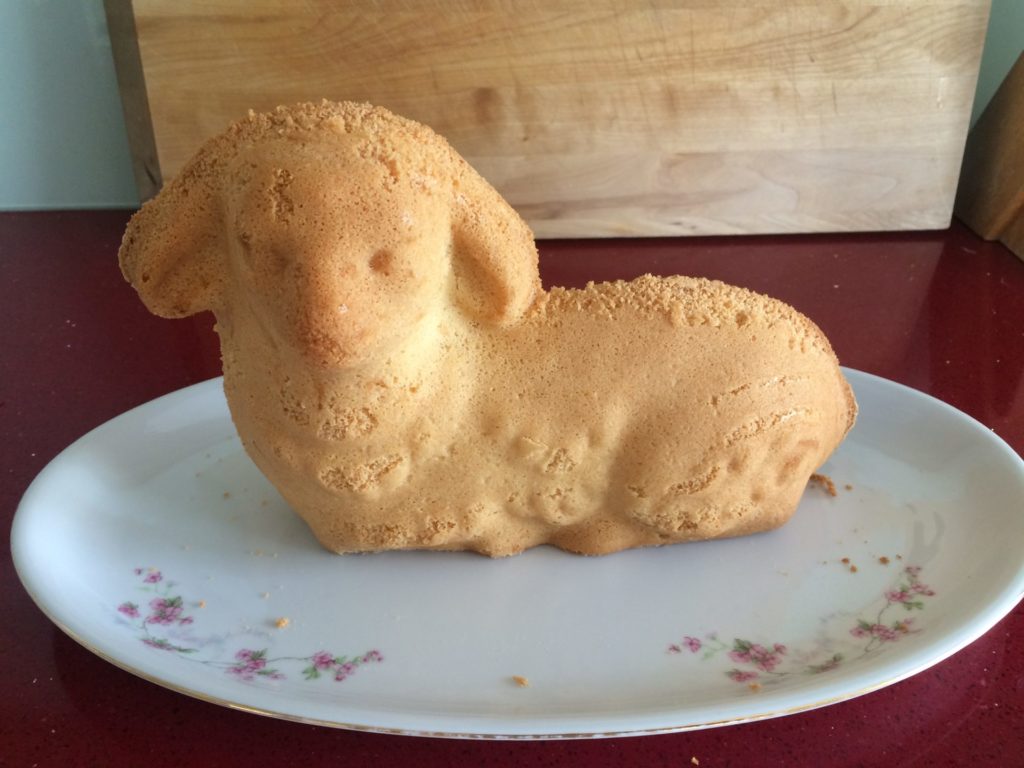 Snow glaze
Ingredients:
2 egg whites
2 cups icing sugar (200 g)
½ tablespoon lemon juice
Whisk all together into a thick glaze.
Leave the baked lamb to cool and then evenly coat it with the egg whites glaze. Finally, we create eyes and a nose using the raisins. When the glaze dries, tie a red bow around the lamb's neck. (Other variations of this bake call for sprinkling the lamb with powdered sugar or drizzling chocolate over the top instead of applying a snow glaze.)