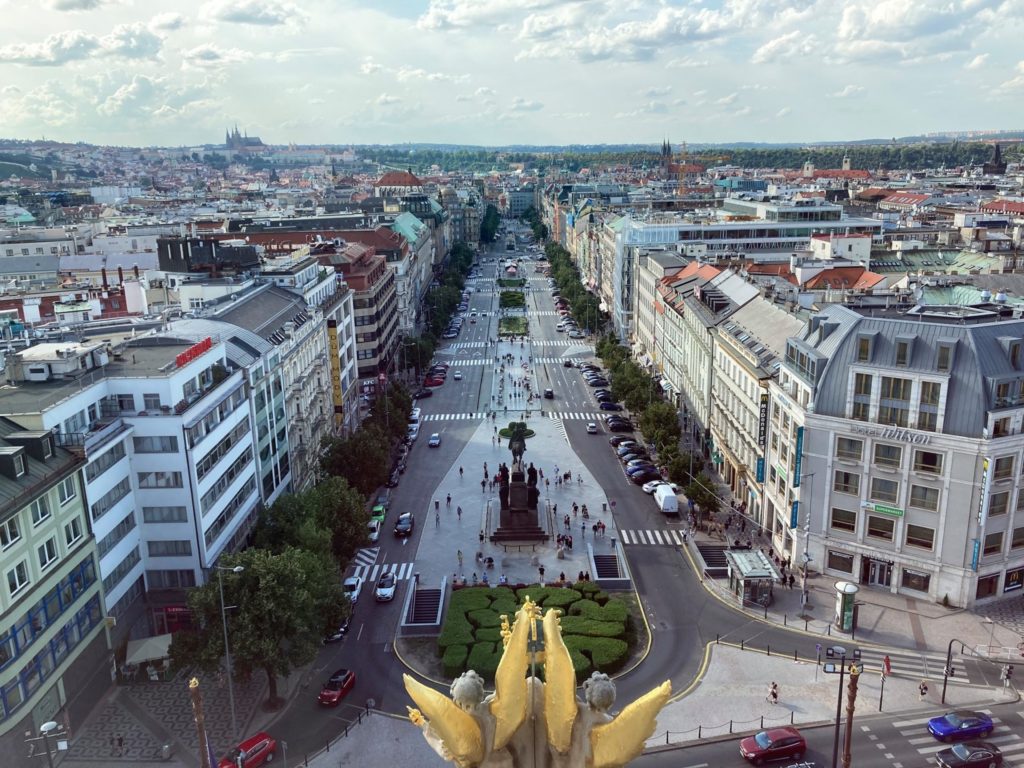 If you walk down Wenceslas Square from the National Museum, you will walk all the way down to Můstek. From there, you can continue along the axis of Wenceslas Square via Na Můstku Street or to the right towards the Powder Tower via Na Příkopě Street. These streets are not named like that by chance. Neither the streets nor the Můstek metro station…
Můstek means "small bridge" and Příkopy means "ditches"…
In the Middle Ages there were walls around the Old Town and in front of them there was a moat. This fortification of the Old Town was built in the second quarter of the 13th century and had 13 gates, all of which had a small bridge over the moat.
Of these 13 bridges, only this one was named that way. This is because in the Middle Ages there was one of the busiest crossroads – that's why this place was also called "on the carousel". And it certainly wasn't a coincidence. Today, the Můstek metro station, with almost 200,000 passengers a day, is the busiest transfer station in the Prague metro.
The moats between the Old Town and the New Town were filled up between 1760 and 1780. And in the 1970s, archaeologists discovered the original small bridge during the construction of the metro. So we already know that it was built from marl, the supporting walls were made from slate. If you would like to see it, just enter the Můstek station – you will see it from the entrance to the station.