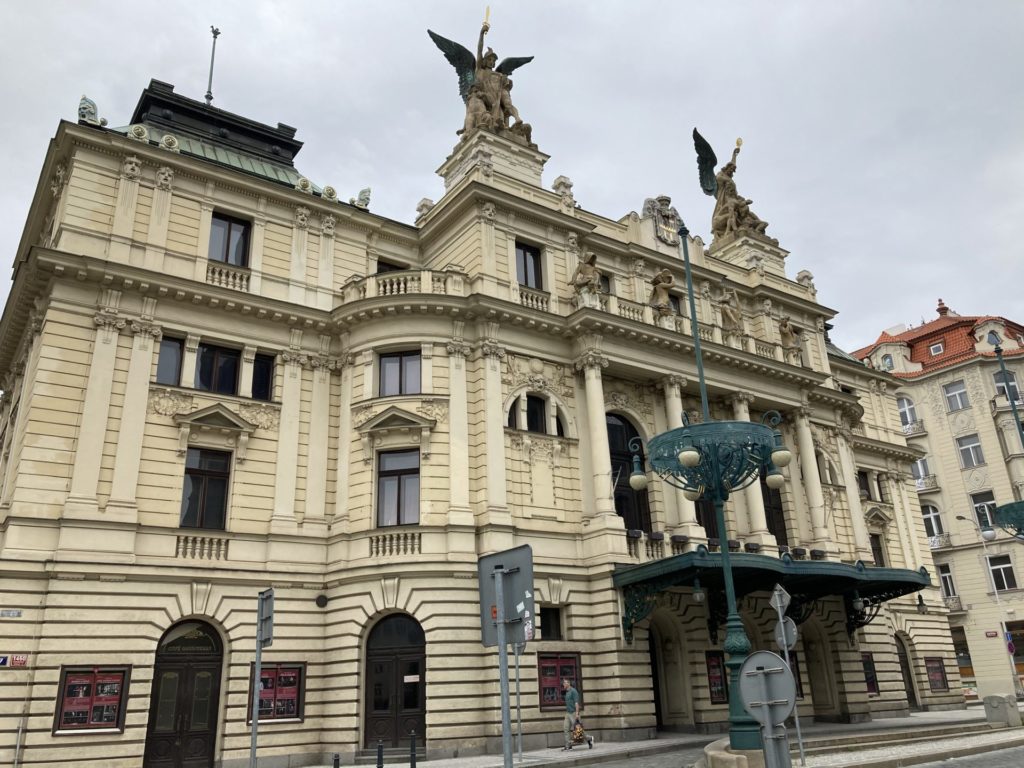 The Vinohrady Theater is not only one of the landmarks of Náměstí Míru, it is also one of the most beautiful theater buildings in Prague (along with the historic building of the National Theater, Estates Theater and the State Opera, which was built in 1888 by Prague Germans as a purely German Prague theater).
From the beginning, it was referred to as the "second National Theater" – that is why its first director was František Adolf Šubert, the former first director of the National Theater.
Construction started in February 1905 and the first performance was on November 24, 1907. (F. A. Šubert even wanted the theater to be opened on November 18, the same day the National Theater opened in 1883 – unfortunately, it didn't happen.)
Every theater has beautiful and less beautiful periods in its history. One of those unpleasant ones was between 1950 and 1960, when the theater became the Theater of the Czechoslovak Army by command of President Klement Gottwald. The director was a colonel of the army and the repertoire of the theater corresponded to that. In those years the residents of the surrounding houses repeatedly complained that the theater disturbed their sleep because there was always shooting on stage. (Really, we are not kidding you.)
Come with us now to see this beautiful building, built in the Neo-Renaissance style with Art Nouveau elements. By the way – the theater will be renovated in the coming years because it is no longer technically suitable – some of its technical solutions are even original, dating back to 1907. However, we believe that the theater will not lose its great charm.
(Explanatory notes:
The red lit sign says, "Silence! Rehearsal in Progress." 
The metal pillars carry the so-called tables, ie parts of the stage with an area of several square meters, which can be extended, pushed in and tilted, thus adapting the entire stage to the requirements of the set designer.
A sign with red letters: "Great danger, entry strictly forbidden". And when you come through that door, you get to the basement of the theater, where you can see all the stage technology (as in the following photo).
The room with the styrofoam heads is the makeup room.
And the room with many wooden drawers is the prop room, the heart of the whole theater – the old theatrical principle says: what is said in the prop room must remain behind its doors.)