The most important Czech ruler of all time, Charles IV., was born on May 14, 1316, at five o'clock in the morning. His mother, Eliška Přemyslovna, was 24 years old, and his father, Jan Lucemburský, was less than 20. We know exactly that. But where he was born is not certain.
It would be logical for the third child (and the first son, after the sisters Markéta and Jitka) of the Czech royal couple to be born at Prague Castle. However, the Old Royal Palace burned down and fell into disrepair around 1303, leaving the Castle uninhabitable for a long time.
One possibility is that Charles IV was born in the Stone Bell House next to the Church of Our Lady before Týn. The other, more likely, is that it happened in the house named At the Štuparts. And because history is not simple, it has not happened in this house and the house was not called At the Štuparts at that time…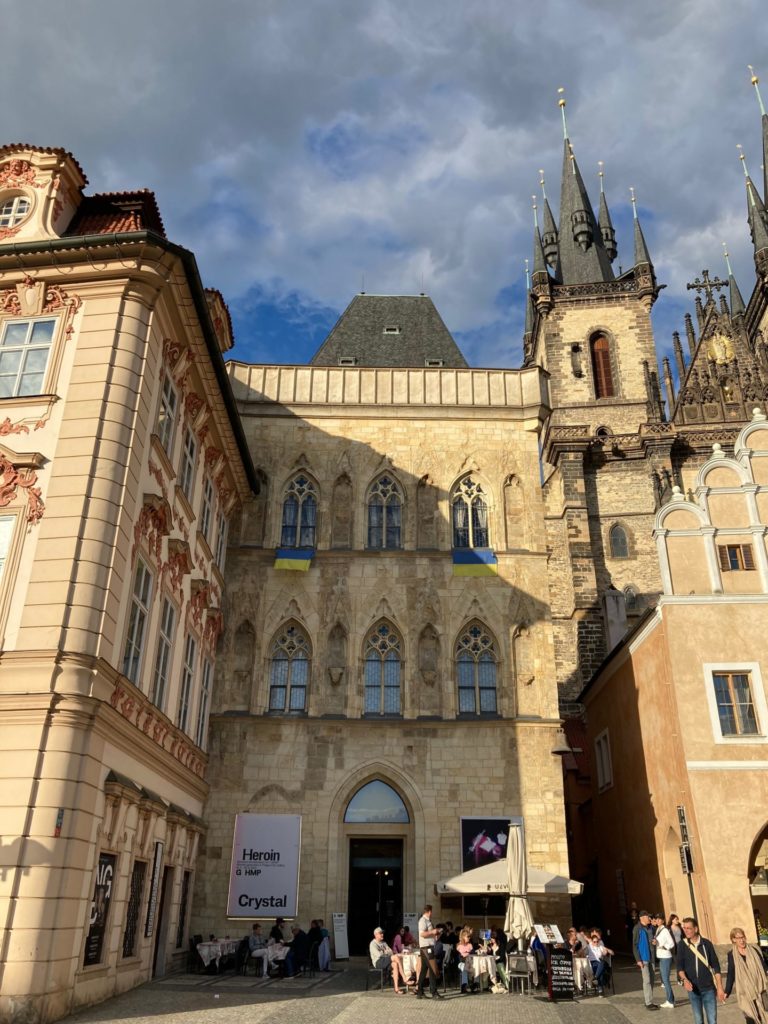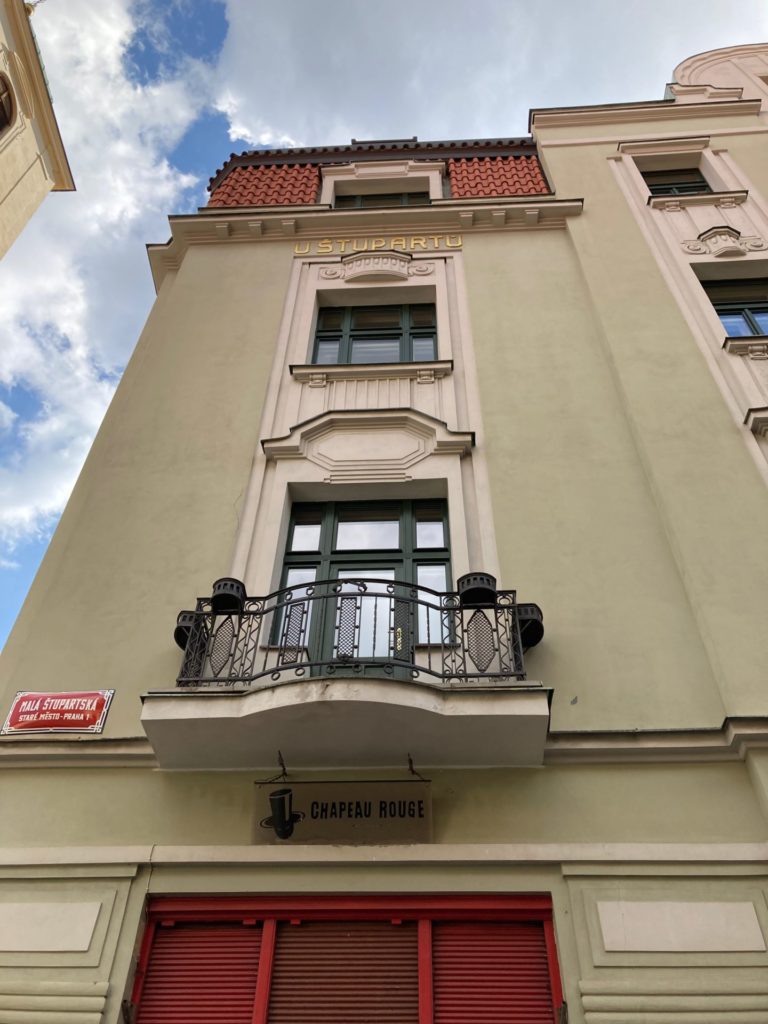 You must have passed around it – it is on the corner of Jakubská and Malá Štupartská streets – it is opposite the entrance to the Ungelt. (If you walk through Ungelt, you will see the Stone Bell House. The two houses, which are said to be the birthplace of Charles IV, are 200 meters apart.)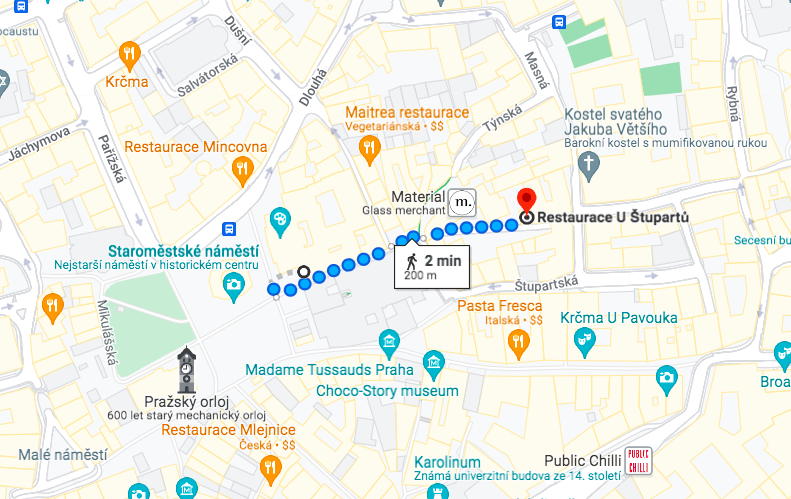 The buildings on the site of today's At the Štuparts house had Romanesque foundations. In the first half of the fourteenth century, Charles's father, John of Luxembourg, had them rebuilt in the Gothic style and lived here with his family and court.
In 1610, the Old Town Tailors' Guild bought the house, which also ran a pub here. When the house burned down and the guild did not have the money for a new building, the house fell into disrepair until it became known as the Devil's Tavern.
In 1664, Petr Štupart of Löwenthal bought it. He built a new house here, which he owned until 1732. After him, the house is called At the Štuparts, and the same name is given to Malá Štupartská Street (Štupartská Street is perpendicular to it).
In 1911, the house was demolished during the Prague redevelopment, and a house was built on the site in 1912, which still stands there today. The name of Petr Štupart has remained.
How long did Charles IV and his family live in this place? We don't know. However, we know that the period was rather short. When Charles's parents were married, his mother Eliška was 18 years old and his father Jan was only 14. Eliška was the more experienced, more mature of the couple. Moreover, she was the heiress of the Premyslid dynasty, whose male part died out after the murder of her brother Wenceslas III at the age of 16.
Her husband John was called 'the foreigner king' – though history has shown that rather unfairly. He certainly resented it, and as he grew up, the disputes between the royal couple became more and more intense. Eventually, John began to fear that Eliška would want to rule herself through her son. That is why Eliška was deported to Mělník and their son Karel (then still called Václav, he later took the name Karel at his confirmation) was imprisoned by his father at the age of only three at Loket Castle.
But that's another story…