At the end of the 19th century, the Jewish ghetto Josefov, close to the Old Town Square, looked completely different from how we know this part of the Old Town today. Hygiene and overcrowding were a big problem.
During the 19th century, wealthy Jewish families moved away from Josefov, the share of the Jewish population in 1889 was only 10%. In the neglected and damp houses, rental housing was very cheap – that's why the poorest, often only temporary workers, rented apartments here. 1,800 people lived on one hectare of area, which was three times more than in the Old Town. Coincidentally, criminals hid from the law here and crime and prostitution increased.
And so in 1893, a redevelopment law was passed, which allowed the demolition of the Jewish ghetto Josefov, parts of the Old and New Towns, and Podskalí (this is part of the city by the river below Vyšehrad, at today's Railway Bridge).
The target was to make the city more modern, safer, but also cleaner – so far there was a primitive sewer system, 1000 wells and fountains, often with contaminated water.
The redevelopment had not only many supporters but also many opponents who argued that Prague would lose its picturesque character. The pressure of the opposition had its effect. It seems that indeed houses that did not need to be demolished were demolished, but fortunately the similar demolition of houses in Mala Strana was prevented.
Supporters, on the other hand, highlighted the fact that while nearly 500 houses would be demolished, new houses and streets would be built – the councillors wanted wide modern streets in the city, in the style of Vienna and Paris, not narrow and winding medieval streets where the sun doesn't shine all day. (This is also when Pařížská Street as we know it today was built.)
Today's point of view gives some truth to both groups of opinions. Modern houses, often Art Nouveau in style, have taken the place of the poor quality houses that were demolished, and after more than a hundred years, have become the embellishment of the city.
The streets have been widened, straightened and brightened. The former poor Josefov is now one of Prague's most lucrative areas, and Pařížská Street has become the street with the most luxurious goods in the city, where 99.99% of Prague's inhabitants never enter a shop.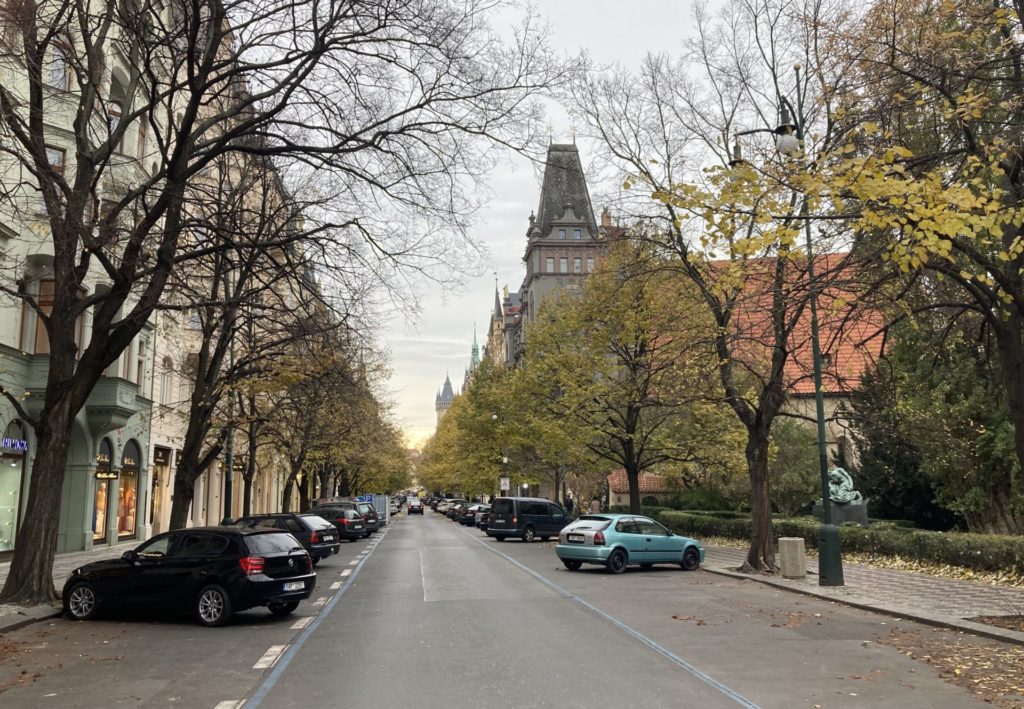 On the other hand, there is a generally accepted opinion today that too many Jewish buildings disappeared during the redevelopment, which could have been preserved because they were part of the Jewish history of Prague. Of the original buildings of the Jewish Quarter, only the Old Jewish Cemetery, the town hall and six synagogues have been preserved…
Take a look at paintings from the late 19th century (from the collections of the Prague City Museum) and compare what the same places look like today: