If you get off the metro at the Malostranská station, you will find yourself in a locality called Klárov. It's been called that since 1900, which is – considering the rich history of Prague – quite a short time. Before that, it was called Na písku (On the Sand) or Písek (Sand). This is because there were sand silts of the Brusnice stream, which flowed into the Vltava at this place. (Today you can see Brusnice in the Stag Moat under the Castle, then it is piped and flows into the river near the Civic Swimming Pool.)
According to archeological findings, the early medieval settlement of Písek was established in the 10th century at the latest. It is even said that the first house in Prague stood here – but this is hard to prove. It is also very likely that the first wooden bridge in Prague stood here, although it is possible that it led only to one of the Vltava islands because in the 10th century the right side of the Vltava was not inhabited.
Previously, the terrain was 3-4 meters lower, but after the construction of dams on the Vltava River, the river level rose. The cute thing is that we know that the inhabitants of that time were not only fishermen but also farmers – this is evidenced by archaeological findings of furrows in the sandy subsoil caused by plowing.
And why is it called Klárov today? When you are waiting for the streetcar which takes you to Malostranské Square, look in the direction from which your streetcar will come. There's a big bright building on the right behind the crossroad. It was built in 1807 by philanthropist Alois Klar and his family. The Klar Institute for the Blind was located here, a boarding school for the blind. They learned to make brushes, doormats, baskets, or knitting here.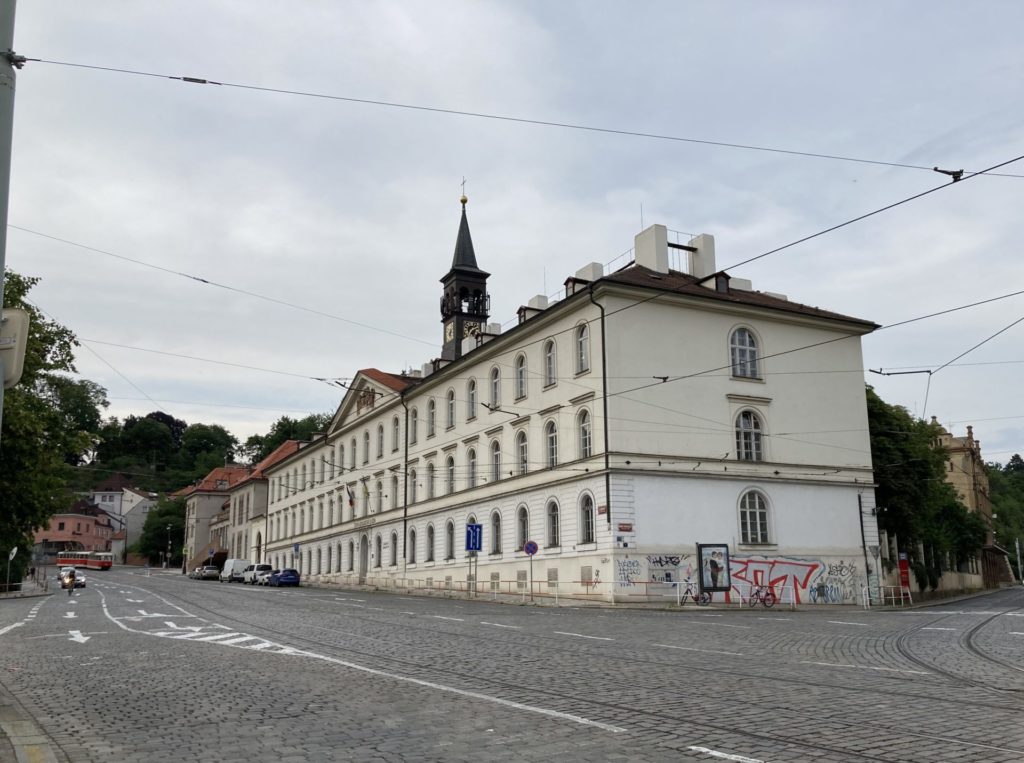 At the beginning of the 20th century, another building was built for the Klar Institute – a house directly opposite the Straka Academy, ie the current seat of the government of the Czech Republic.
Since 1946, there was a House of Body Culture, where people went to exercise, and swim in the pool, and even the first sauna in Prague was here.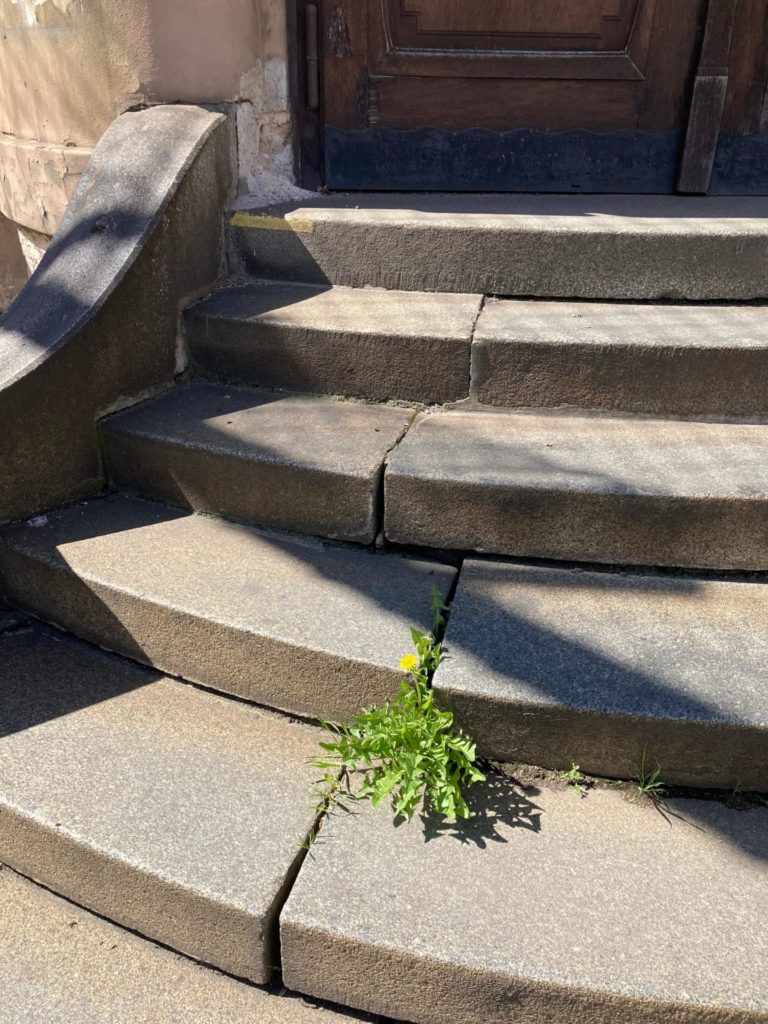 The dandelion blooming in the gap of the outside staircase suggests that no one has been walking down that staircase for a long time. Today, the building is closed, however, its extensive reconstruction is planned for the years 2024-2028. Then government officials will be based here (for security reasons, private use of the building is not possible).