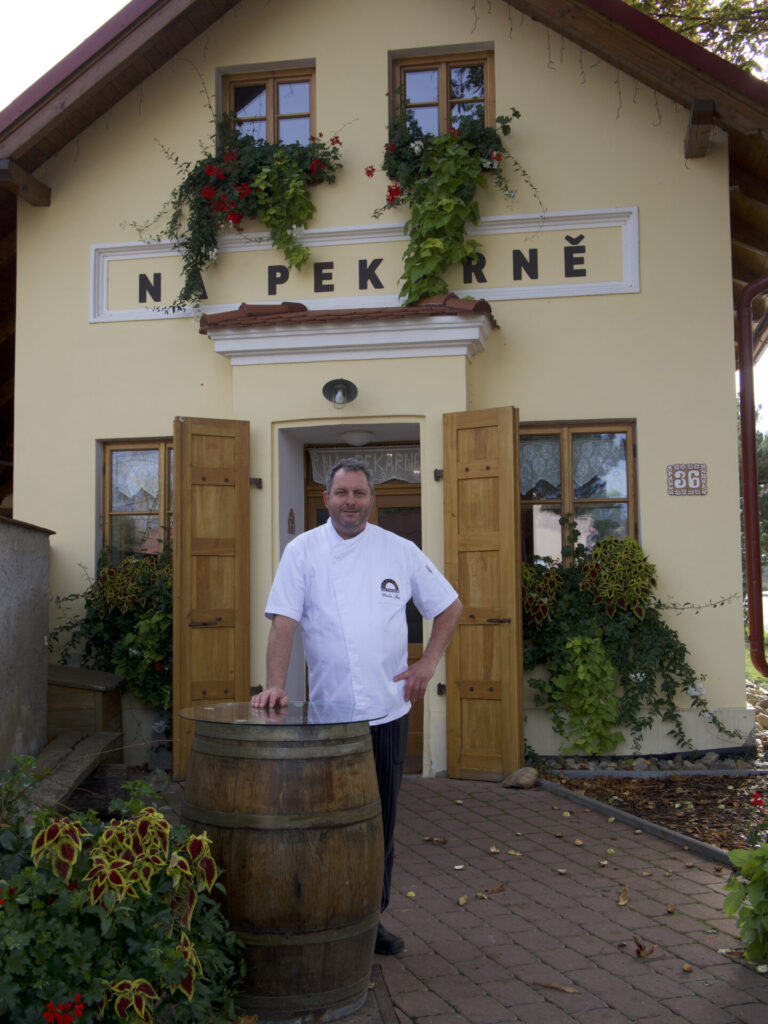 Czech cuisine has several dishes that are considered typically Czech and traditional. Even though we may have adopted them from neighboring countries, it's been so long that we consider those dishes to be Czech.
Goulash is a dish that originates from Hungary. The Czechs only started cooking it at the beginning of the 19th century. Nevertheless, goulash is considered one of the pillars of Czech cuisine. And as it happens, every chef has his guaranteed recipe for the best goulash. Try cooking it the way the master of Czech cuisine, Václav Frič cooks it.
Ingredients
1 kg of beef shank
1.5 kg of onions
150 g of lard
salt
pepper
1 tbsp of paprika powder
pinch of caraway seeds
2 tablespoons of tomato paste
water for basting
Dumplings
15 bread rolls
100 g of butter
4 eggs
300 ml of milk
100 g coarse flour
bunch of large-leaved parsley
salt
pepper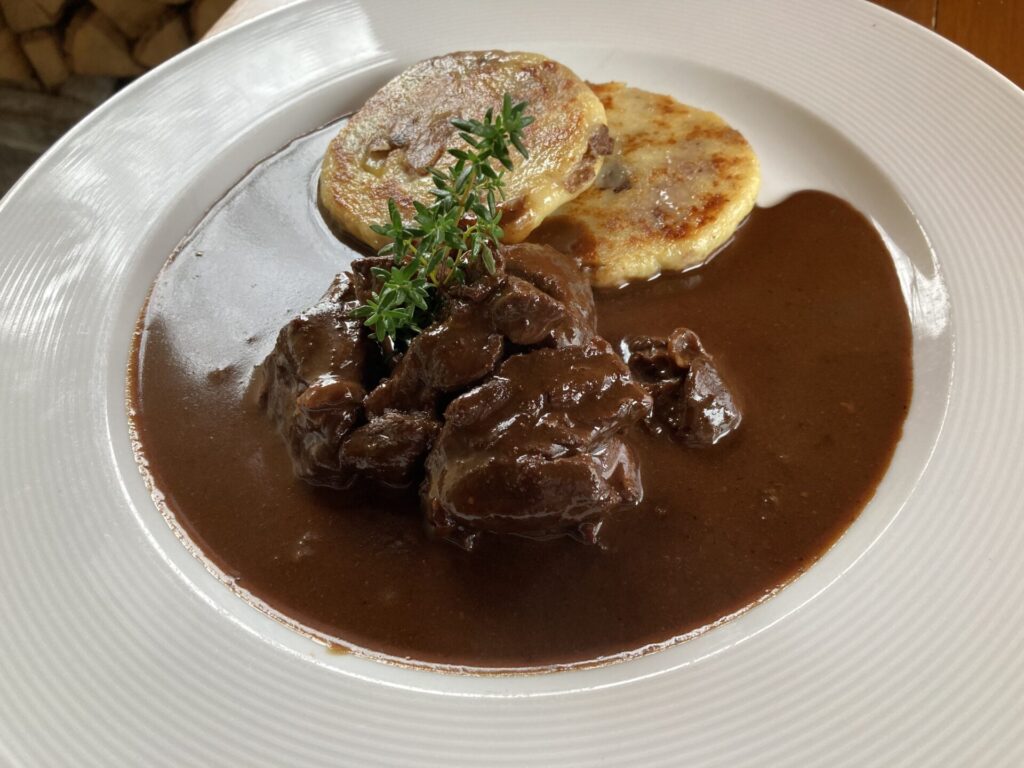 Fry coarsely chopped onion and caraway seeds in lard over low heat until dark (this process takes 35 to 40 minutes). Then we add the diced meat, which we fry.
Add salt, pepper, paprika, and tomato paste.
The meat will release its juices, which we will strain out and baste with water or broth. Simmer until tender – when the meat is soft. Season as needed.
If necessary, thicken the goulash with roux or bread. Let it boil or season with salt or pepper.
Dumplings
Cut the bread rolls into cubes.
Crack the eggs and separate the yolk and whites. Beat the egg whites to stiff peaks.
Put the cut rolls in a bowl, and add salt, pepper, and milk.
Mix the egg yolks in with the warmed butter, which we also added to the bowl, and add the chopped parsley. Finally, carefully add the snow from the egg whites.
We mix the dough and form a roll from it, which we wrap in a wet dish towel. We tie the towel with a string so that the dumpling does not unwrap during cooking.
Let it cook slowly in boiling water for about 25 minutes. We don't have to use a dish towel; we can wrap the dumpling in foil or plastic wrap, which we tighten on both sides like candy. Let the dumpling rest for a few minutes before slicing.