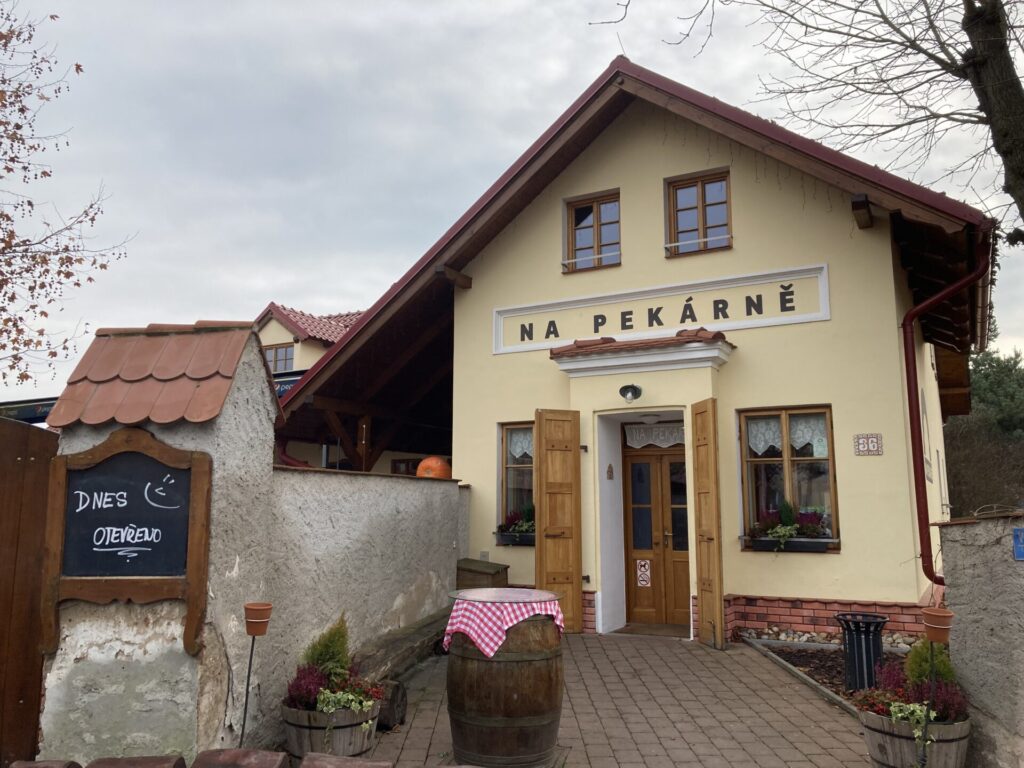 Na Pekárně
Ingredients
1 duck
2 onions
3 apples
1 tablespoon of plain flour
salt
caraway seeds
water
1 head of red cabbage
1 large onion
150-200 g of sugar
150 ml of vinegar
a pinch of caraway seeds
1 tablespoon of coarse flour
3 tablespoons of duck fat
100 ml of red wine
500 g potatoes (½ cooked, ½ raw)
300 g of coarse flour
3 eggs
1 tablespoon of plain flour
100 g of starch flour
salt to taste
Clean the duck thoroughly, remove excess fat. Salt and pepper it thoroughly the day before roasting. The next day, we cut off the wings and put them in the baking dish. Later they will help to thicken the gravy. Stuff the duck with chopped onions and apples before baking. This will give it a fascinating taste.
Bake in an oven preheated to 140 degrees Celsius for about 2-3 hours until tender. When the duck is done, remove it from the baking dish, drain the excess fat, and leave only the gravy and about 2-3 spoons of lard in the roasting pan.
We fry the gravy – moving the baking dish from the oven to the stove. Lightly sprinkle the gravy with flour and fry. Add water and let it boil on low heat for about 20 minutes. If necessary, add a little more water. Finally, strain the gravy.
Red Sauerkraut
Clean the cabbage and cut it into fine strips. Sauté diced onion in duck fat. Add caraway seeds and fry until golden brown. Sauté the cabbage on an onion base and season with salt, sugar, and vinegar. Roughly halfway through the cabbage cooking, sprinkle with coarse flour and stir. Let the cabbage cook until soft for about another 20 minutes.
"Hairy" Dumplings
Peel and grate the potatoes pre-cooked in the skin. Grate the raw potatoes as well. Add flour, starch flour, egg, and salt and knead into a soft dough.
Wet your palm and, using a tablespoon, form dumpling balls and cook in water for 8-10 minutes. Add the starch according to the type of potato so that the dumplings do not fall apart during cooking. After cooking, cool the dumplings in cold water. Later, reheat them – they will hold their shape better.