Karlova Street is one of the most well-known streets in Prague. Every visitor to Prague needs to walk this street because it leads to the Charles Bridge. And that is of course a reason to expect the restaurants on this street to have the highest prices. They have, with one exception. And its name is Kafe DAMU.
DAMU means The Academy of Performing Arts in Prague, Theatre Faculty. It was based in 1945 and it is the most important theatre school in the Czech Republic. On the ground floor of the building, there is also a school theatre called DISK. The word DISK really means disk. The acronym stands for the Theatre of the State Conservatory and the students chose the symbol of the disk in 1945 for a simple reason – the stage designer František Tröster said that the round shape of the disc will stand out well on theatrical posters.
The café was based mainly for students and visitors to the theatre, which is why its prices in this locality are unusual.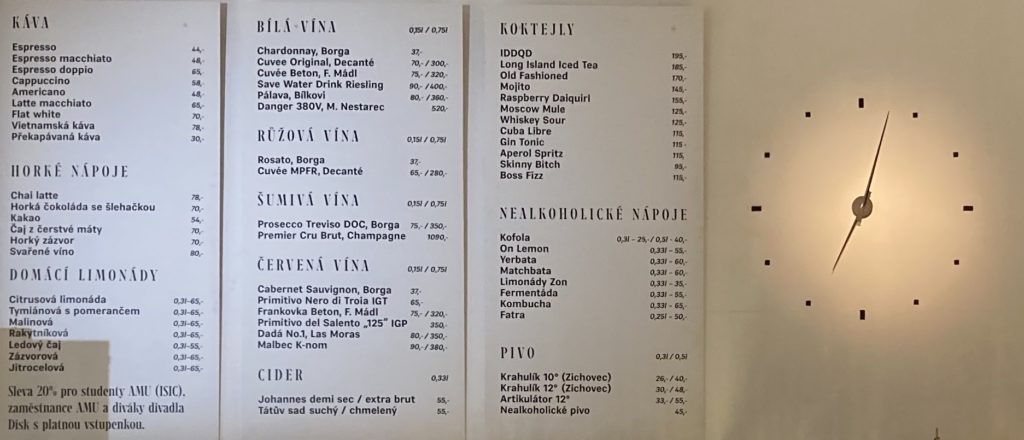 And what is behind the door?