If you get hungry at Vyšehrad, there is nothing better than walk towards the river and visit Café Therapy. The journey down from Vyšehrad does not take more than a few minutes and you also enjoy a beautiful view of Prague Castle.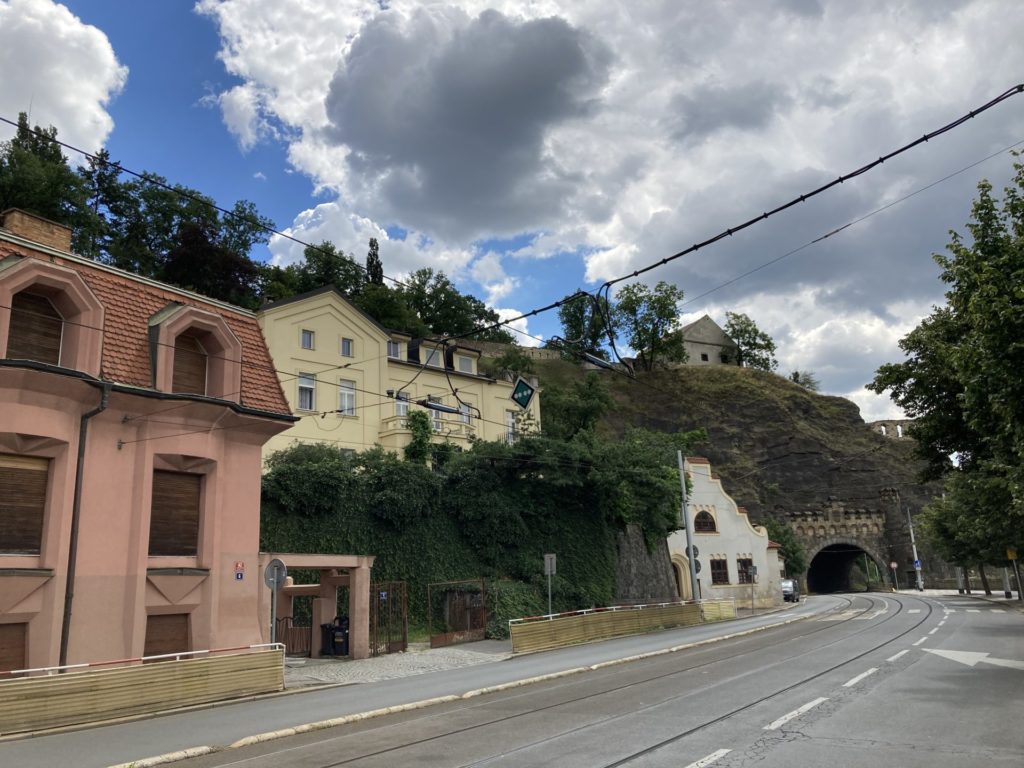 When you reach the river, on the left you will see the Vyšehrad tunnel, which is excavated through the rock below the place where, according to legend, Horymír and Šemík jumped out of Vyšehrad, swam across the river and raced to Neumětely. (The tunnel is an important part of Prague's transportation, so when it is being repaired, boats run there instead of trams.)
If you walk right 200 metres along the embankment, you`ll reach the former customhouse on Výtoň, where a tax was collected from lumberjacks for tree trunks floating on the river.
And you will see Café Therapy. A cozy cafe where they cook so well that Italian guests say they didn't eat such good pasta even in Italy.