One of the most famous streets in Prague is named after the butcher Vodička, who had a shop here in the middle of the 15th century. Vodička's butchery was at Vodičkova Street 34.
In 1878, brothers Josef and Antonín Novák bought the ground and the shop. In the years 1901-1904, a multifunctional shopping palace was built here with passages, shops, offices, sport and games rooms, and the U Nováků theatre for 700 spectators and a cabaret hall.
In the 1930s, there was one of the most famous theatres in the history of Czech theatre here, Osvobozené divadlo of Jan Werich, Jiří Voskovec and Jaroslav Ježek. Today there are two stages of the Prague City Theatres, the ABC Theatre, and Rokoko.
A beautiful Art Nouveau house with sgraffito and a fresco by the painter Jan Preissler is called U Nováků to this day.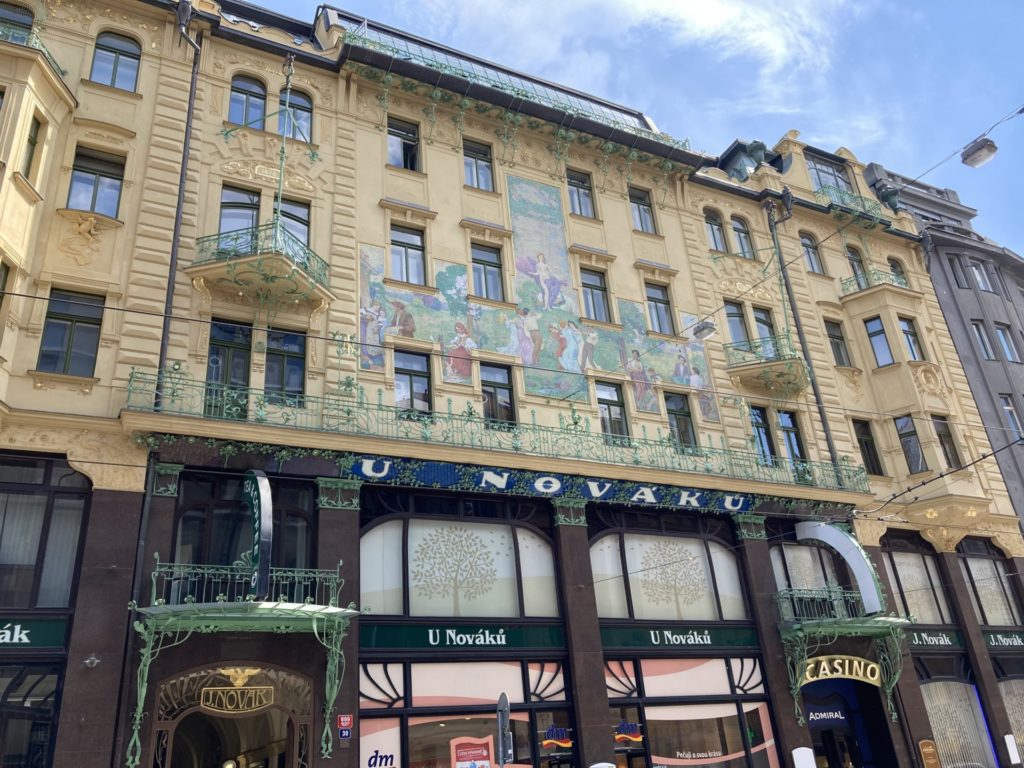 Erhart's confectionery is in the passage, which is accessible from Vodičkova street. The same can be said about it as about Erhart's confectionery in Holešovice and Vinohrady: living in the same city as Erhart's confectionery is a great pleasure and bad luck simultaneously.