Do you want to eat cheaply at Václav Havel Prague Airport? Just enter the terminal 1 concourse and climb the stairs to the first floor where the Runway restaurant is located.
It's a common canteen, such as those in office buildings, this one is also a canteen for airport staff. It is a bit special in that it is divided into two halves by a glass wall. Only passengers who are flying somewhere and have passed the inspection have access to one, the other can be accessed by anyone.
The meals are cheap, the menu is the same as in other self-service canteens – see the menu.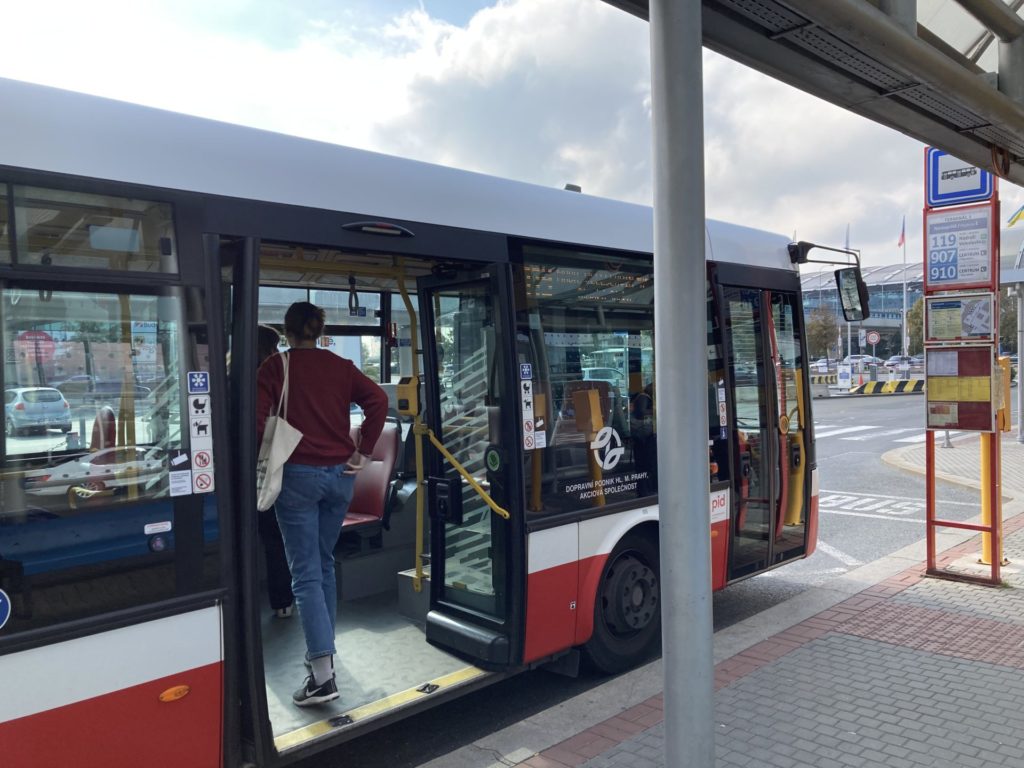 By the way – you often ask in our Facebook group About Prague how to get from the airport to the city center. The best way is to take public transport, which works excellently in Prague. Bus number 119 will take you to Veleslavín metro station in 15 minutes, from where you can reach Malostranská station in 8 minutes or Staroměstská station in another minute and a half.
And since that's a total time of under 30 minutes (tickets on Prague's public transport are transfer tickets, they are differentiated by travel time), you can buy a ticket for 30 crowns, which is just a little more than one dollar.