What is the easiest and the most economical way to get around in the historical center of Prague?
Hundred of thousands of tourists come to Prague every year for obvious reasons – interesting historical sites, magical scenery, great food, excellent beer, and much more. After their arrival to one of the many hotels in the city and perhaps a short rest, they are ready to explore it's very heart. This mays seem to be a little tricky or overwhelming without a guide, especially in a place you are not familiar with. But don't feel intimidated – we will tell you about one of the best kept secrets that will help you to save some time, sore feet, and will cost you next to nothing.
Streetcar route 22 goes through the city in just over an hour. You will find the most interesting places between stops Náměstí Míru (Peace Square) and Břevnovský klášter (Břevnov Monastery). With a daily ticket for 110 crowns, you can get off the streetcar anywhere, visit all the sights in the area and then board the streetcar again. You can also just sit and see many of Prague's main sights from behind the window.
Individual stops between Náměstí míru and Břevnovský klášter stations and what you can visit near them
Náměstí míru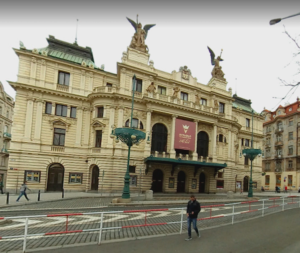 Vinohrady Theatre (Divadlo na Vinohradech), beautiful art nouveau theatre building built in 1907
Church of St Ludmila (Kostel sv. Ludmily)
The Vinohrady Theatre was built in 1907, basically on the outskirts of the city – open fields surrounded the area only a few streets away from the theatre. Today, Vinohrady is a quarter in the city center, along with Dejvice, Hradčany and Břevnov, which are also among the most sought after residential addresses. Náměstí míru has its great charm, with two dominant features, the theatre and the church. It is a quiet place with many quality cafés and restaurants nearby. It is also famous for having the best Christmas market in the city, rich with traditional crafts and food and not commercialized. The theatre, church and square are illuminated or decorated with thousands of lights, friends meet on the market to chat over a glass of delicious mulled wine while carols resonate around…
Náměstí Míru and Karlovo náměstí are connected by two streets, both one-way. One of them is named Žitná, the other one Ječná and none of the inhabitants of Prague know for sure which is which. However, we have a simple mnemonic method to help. Žitná ulice means Rye Street and Ječná means Barley Street. The verb "JEt" stands for "to ride" and since streetcars ride along "JEčná", we are able to distinguish it from "Zitna" in that way, and definitely not because most of us are farmers who know the difference between barley and rye.
Maybe an example in English would be better. So let`s imagine: Miami, Florida Panthers stadium. There are two streets around the stadium there. One is named Goalkeepers Street and the other one is Offensive Players Street. This street is for pedestrians, joggers and inline skaters only and is strictly prohibited for cars. But the other one, the Goalkeepers Street, is for cars and buses. How not to confuse it? It`s simple. The GOalkeepers Street is that one, where cars can GO. And the OFFensive Players Street is that one, where cars are strictly put OFF.
baroque Church of St Ignatius of Loyola (Kostel sv. Ignáce z Loyoly)
baroque Church of Sts. Cyril and Methodius (Chrám svatých Cyrila a Metoděje) with the National Monument to the Heroes of the Heydrich Terror
Dancing House (Tančící dům)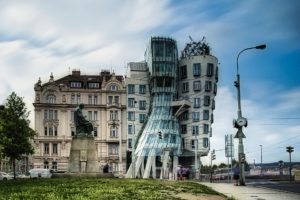 Church of Sts. Cyril and Methodius, just a minute's walk from the square, is a particularly important place for Czechs. Here were hidden the paratroopers who, in 1942, committed the third man of the Empire, Reinhard Heydrich.
Close to the church, along the embankment, stands the Dancing House, also called Ginger & Fred, inspired by the dancing pair Fred Astaire and Ginger Rogers. The house was built on an empty lot that was bombed at the end of WWII. Just a little further away, in the same block of houses, is a house built by the grandfather of later president Vaclav Havel, in which the Havel family lived until his inauguration.
Novoměstská radnice
Baroque Church of Sts. Cyril and Methodius (Chrám svatých Cyrila a Metoděje) with the National Monument to the Heroes of the Heydrich Terror
Národní třída (5 minutes walking distance)
charming Franciscan Garden (Františkánská zahrada)
Wenceslas square (Václavské náměstí)
National Estate Theatre (Stavovské divadlo)
Karolinum
Old Town Square (Staroměstské náměstí)
Jewish Town
Bethlehem Chapel (Betlémská kaple)
Clementinum (Klementinum)
Charles Bridge (Karlův most)
If someone arrives in Prague for one day only, they just need to get off the streetcar at the stop "Národní třída" in the morning and Prague's most important sights will be at their fingertips. After lunch, they can get on any streetcar on route 22 again, continue on to Prague Castle, then walk through the Lesser Town to Kampa, and finish the day by visiting the charming Mlýnská café, about which we have another blog.
(Specifying note: for Klementinum and Charles Bridge, the term "5 minutes walking distance" only applies to tall persons with a long step.)
Národní divadlo
National Theatre (Národní divadlo)
Smetana Riverbank (Smetanovo nábřeží) and the most beautiful view of Prague Castle and Charles Bridge
Shooters Island (Střelecký ostrov), where you can sit and enjoy Prague in peace and quiet
The National Theatre was indeed "national" at the time of its creation. It was built with enormous patriotic enthusiasm, partly from the financial contributions of even the poorest people. Much of the money for the construction of the theater was also provided by the Czech nobility – Kolowrat-Krakowsky, Schwarzenberg (the family of the recent Czech Foreign Minister Karel Schwarzenberg), Lobkowicz or Colloredo-Mansfeld ancestries. It remains paradoxical that the Habsburg Emperor Franz Joseph I and his wife personally contributed to the theatre – they donated 34 thousand guldens (today's equivalent to 18 million crowns or almost a million dollars).
That`s why the inscription NÁROD SOBĚ (The Nation for Itself) is above the curtain designed by the famous Czech painter Vojtěch Hynais, as you can see in the second photo in the gallery. (From the other side of the curtain, at eye level, a handwritten inscription still remains: "You stand on the stage of the National Theatre. Take your hat off.") Tragically, the theater burned down shortly after its opening in 1881. Fortunately, a wave of patriotic enthusiasm started up reconstruction and the theatre was reopened within two years.
Additional reconstruction of the theatre began in 1977, and because the theatre was closed for many years, it was accompanied by many emotions. (Legend says that during the curtain call of the last performance, one of the most popular Czech actors gently pushed his colleagues forward towards the stage ramp while saying "Weeping persons onwards.")
Újezd
Memorial to the Victims of Communism (Památník obětem komunismu)
Petřín
Petřín Funicular (Lanová dráha na Petřín)
Kampa
Petřín is sometimes called "the hill of lovers", according to the statue of the romantic poet Karel Hynek Mácha, the author of the poem May (Late evening, on the first of May / The twilit May – the time of love. / Meltingly called the turtle-dove, / Where rich and sweet pinewoods lay.)
The funicular leads up to the Petřín Lookout Tower (a smaller rendition of the Eiffel Tower of Paris), the Strahov Monastery and the library. The funicular has an intermediate station at Nebozízek restaurant. This special word means "small gimlet" and in Czech it's rather archaic. Most people do not visualize a hand-held tool, but a pub.
Hellichova
Kampa
Infant Jesus of Prague / Church of Our Lady Victorious (Pražské Jezulátko / Kostel Panny Marie Vítězné)
Malostranské náměstí
Malostranská
Lesser Town (Malá Strana)
Wallenstein Garden (Valdštejnská zahrada)
Old Castle Steps (Staré zámecké schody)
Lesser Town and its gardens, streets and alleys, squares and passages. The red roofs of the houses, so typical of the area. Genius loci, everywhere you look. The scene of many Czech literary works, the backdrop of many Czech and foreign films. Daniel Craig, Angelina Jolie, Barbra Streisand, Tom Cruise, Michael Douglas, Sean Connery – and those who didn't film in Prague will probably do so in the future…
Královský letohrádek
Queen Anne's Summer Palace (Letohrádek královny Anny)
Chotek Gardens (Chotkovy sady)
Kramář Villa (Kramářova vila)
Bílek Villa (Bílkova vila)
The first tram stop, from which you can enter Prague Castle, the largest castle complex in the whole world. Bonus features include the Singing Fountain in the gardens of Queen Anne's Summer Palace. Just bend down, put your ear to the bottom of the fountain – and rejoice.
Pražský hrad
Prague Castle (Pražský hrad)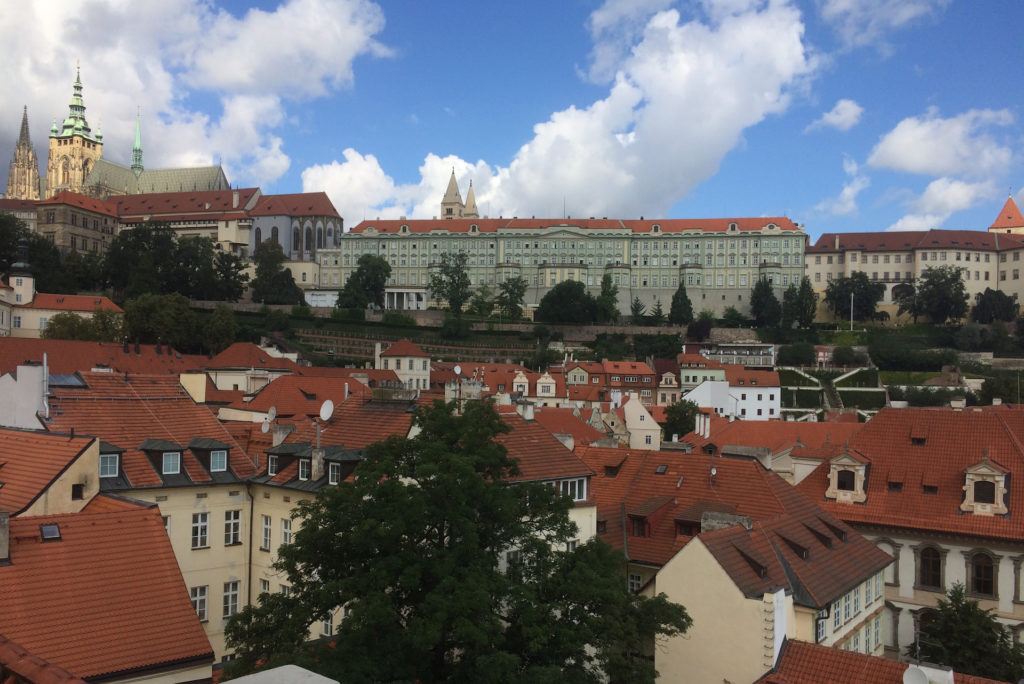 Brusnice
Deer Moat (Jelení příkop)
New World (Nový svět)
Prague Castle (Pražský hrad)
From Brusnice stop you get to the least frequented entrance to the Prague Castle grounds. This entrance to the Deer Moat is romantic, but not always open. However, there is no need to be sad. You can enter Prague Castle through the tiny street quarter known as The New World (Nový svět) – and feel like you have become a character of a romantic fairy tale.
Pohořelec
Prague Castle (Pražský hrad)
Strahov Library (Strahovský klášter a knihovna)
Petřín
U.S. Embassy in The Czech Republic (Velvyslanectví USA) – on foot via Petřín
Břevnovský klášter
Břevnov Monastery (Břevnovský klášter)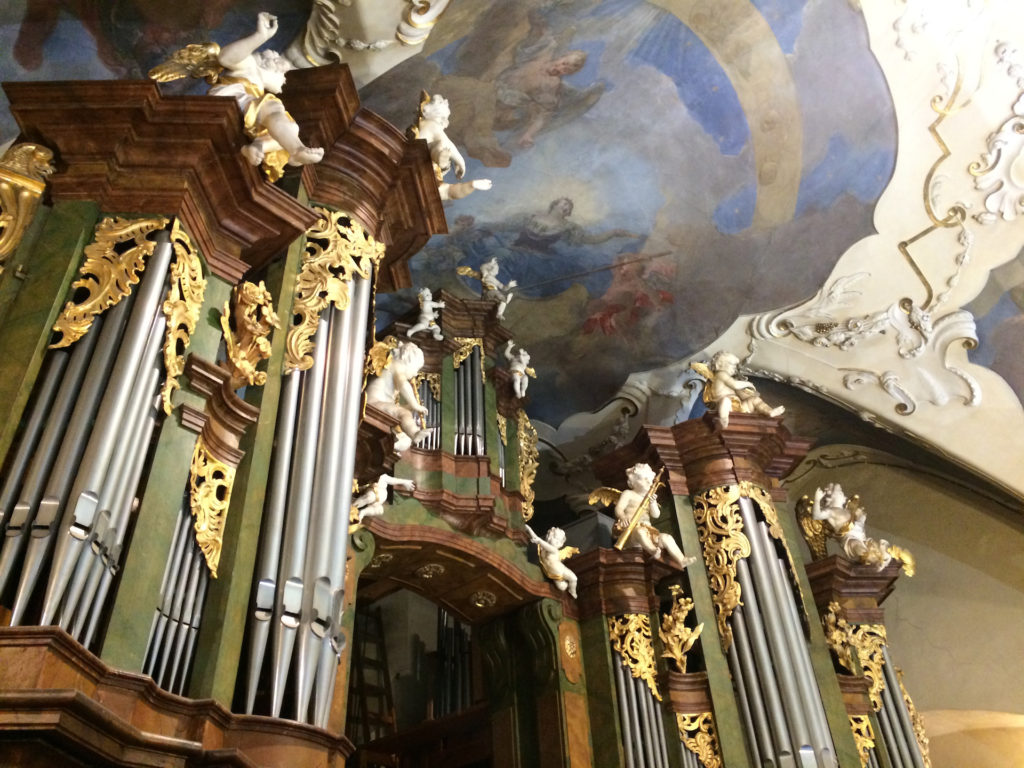 Vypich
Ladronka Park (Park Ladronka)
Hvězda Game Reserve (Obora Hvězda)
We are almost at the end of the streetcar route 22. Who is tired can relax in the Hvězda Game Reserve. And who is not, can pull skates out of his backpack and ride through Ladronka Park.
Obora Hvězda
Hvězda Game Reserve (Obora Hvězda)
The Best Prague Sightseeing Tour for Under 2 Dollars
You don't have to buy a daily ticket for 100 crowns every day. You can also have the cheapest city tour for just 1.5 dollar and enjoy the journey between Karlovo náměstí and Břevnovský klášter stops. It takes 28 minutes, the 90 minutes ticket costs 32 crowns (1.5 dollar). You will have plenty of time to get off at the places you like and then to continue on (at peak times, line 22 runs every 4 minutes).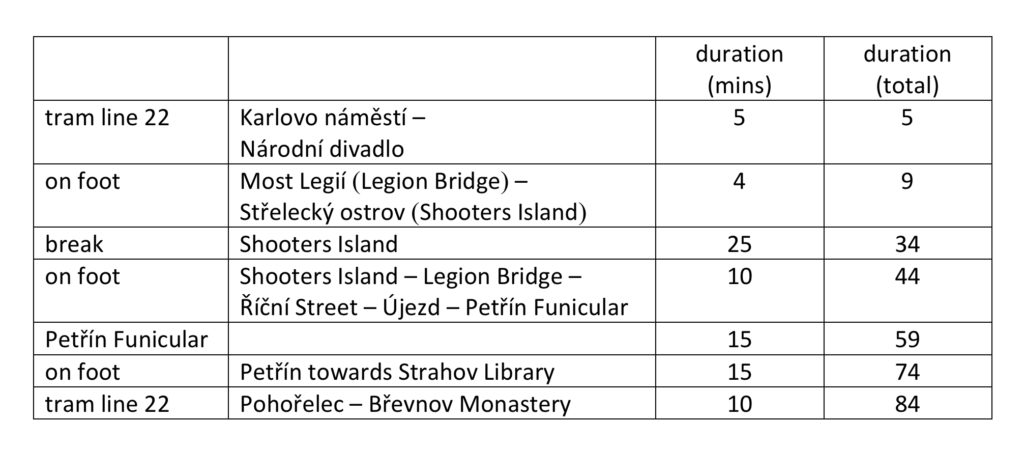 Will you try another variant? Write to us what you experienced in 90 minutes with a ticket for 1.5 dollar and we will share your experience on our facebook.
Beware of pickpockets
As you probably already know, Europe is generally very safe and friendly place where you won't hear any gunshots in the middle of the night and don't have to worry about becoming a victim of a violent crime. Prague is no different and the Czech Republic as a whole has been ranked as one of the 10 safest countries in the world! That is pretty impressive. That being said, you should be aware that Prague has one problem that it shares with all other European cities – pickpockets. They will in no way threaten your health but they could possibly ruin the great fun you have on your vacation – so please be aware of them.
Our future posts will further explore more tricks and tips on how to avoid becoming a victim of one of these petty crimes and what to do in case it happens to you.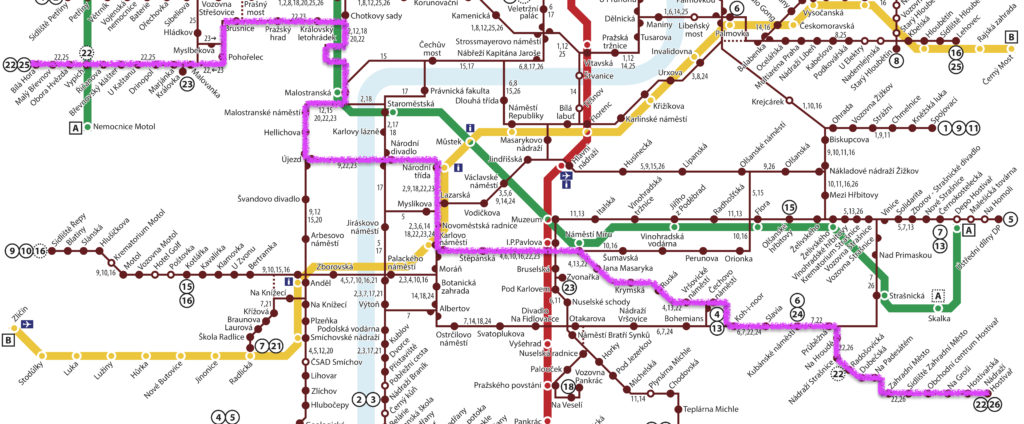 Streetcar Route 22 – download PDF