When you plan your next or even first trip to Europe, why should you to choose Prague as your destination? Well, besides Prague being plain gorgeous city, full of rich history, beautiful views and fun culture, you should also know that it has as many great sites to see as any other European cities. And you can see and live all that for a lot less than if you go to Paris, Amsterdam or Berlin.
But before you board the plane and fly over the Atlantic, there are some things you should take care of first, and this post will help you to make sure you won't forget something really important, like a pair of really, really good walking shoes…
Passports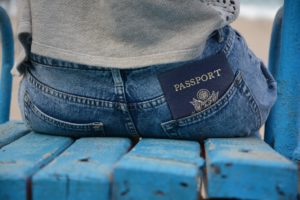 If you plan to visit just Prague or travel through several European countries, you should be familiar with the requirements of the Schengen Agreement, according to Travel.State.Gov. It is a treaty creating Schengen Area, which includes 26 European countries where internal border checks have been mostly abolished for tourism and business trips. You can move freely between countries for 3 months once you enter the area.
For this reason, it is recommended that your passport will not expire for at least 6 months after you begin your trip. This is especially important to check with children's passports as they are issued for only 5 years, and it is easier to miss their expiration date. Once you enter Schengen Area, you will get visas for 3 months and you can travel to other countries without any border control, but it is highly recommended to keep your passport with you when traveling to other countries, even if it is just a short trip. It is your main document for identification and a proof of your legal stay. You can apply for a new passport at your local Post Office, and it usually takes between 4-6 weeks to get it.
Driver's License
While your American driver's license is your main form of I.D. in the USA, and it allows you to rent a car, drive anywhere in the country and so on, this is not the case in Europe. Most automobile rental companies in Europe will not accept your American license for a car rental. If you plan to rent a vehicle for your travels, you need to get an international license.
The process is really easy – here you can download the application form, attach a copy of your current valid license, 2 color photos and pay $20.00 fee at your nearest AAA office. Your information then will be translated in a booklet in 9 languages and it will be accepted in 175 countries around the world.
Travel insurance
Sometimes, unfortunate and unexpected events happen even on ordinary day at home or work. The chances of these events happening increase when you travel abroad. There could be flight delays and cancellations, or even medical emergencies. The purpose of travel insurance is to protect yourself from additional costs of your trip, which could potentially ruin your vacation.
There are many companies which offer travel insurance, and you can find them online, including AAA.
Plane tickets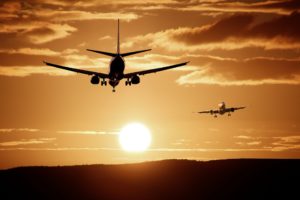 Unless you plan to travel on some kind of boat, you will need to buy plane tickets to get to Europe. If you plan your trip well ahead of time, you can usually find really good deals online.
One thing to mention – there are several direct flights from North America to Prague for people like me who do not enjoy flying and travel by planes only when it is really necessary. A direct flight means no extra layovers in European airports, less time traveling, and more time for actual vacation!
So if you plan to travel between months of May and September, in the U.S. you can buy a ticket for a direct flight from New York, Philadelphia, New Jersey, and starting in the spring of 2020 also Chicago via American Airlines. In Canada, you can also fly direct from Toronto and Montreal.
Money exchange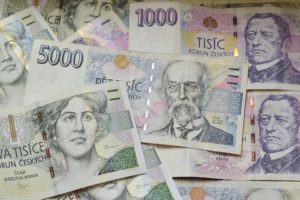 While the Czech Republic is a part of European Union and you can pay with Euros in many places in Prague, the country also has its own currency you will need to exchange. There are, of course, kiosks or stores at the airports, but they should be your last resort. Their exchange rates are poor and the rates are high. The same is true about stores in Prague which you really want to avoid. Most of them are there just to take advantage of you and charge you outrageous fees. You can also just use your regular debit or credit cards, which is fine for many transactions, but in some cases you may need cash. One good option is to use a local ATM if they are partners with your bank.
Another option is to order the foreign currency through your local bank. The rates are much better and you will pay a low fee, which can be even waived by some financial institutions. I would recommend to order your currency at your local branch at least a week before your trip.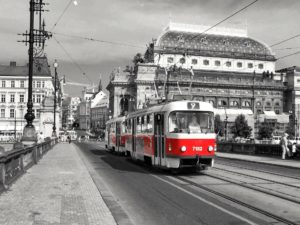 Depending on your actual budget and spending habits, even if you have already paid for your hotel online and plan to use your debit or credit card to buy dinners and gifts, you should still bring with you the Czech currency worth of several hundreds of dollars – for local transportation, food in little shops and so on.
What to pack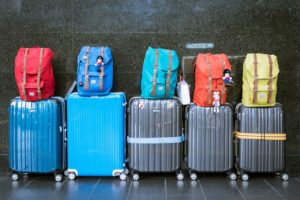 Once you bought your plane tickets and your hotel is booked, all of your documents are in order and you are just waiting for some colorful Czech money to arrive to your bank, it is a time to pack your suitcases. I would highly recommend to check your airlines what their weight limits for suitcases are and what is not allowed to take with you on the plane. There are also some restrictions which products are banned to take with you between the US and Europe, such as meat or seeds and plants.
I usually pack my luggage just like I would pack it for my vacation here in the US: some clothes, depending on the season, including a really good pair of walking shoes, and a nicer outfit for fancier dinner or other events, a few pieces of jewelry, toiletries, and prescription medications to last me the double of my stay.
If you want your phone to work in Prague, you may want to check with your phone provider if there is an international service plan and what the cost is. Depending on your phone and provider, you may still be able to call and text, it will just cost you a lot more.
To be able to use your phone and other electrical devices such as your laptop or tablet, you will also need to charge them. One problem with international travel is that the electrical outlets are different, and you will need to buy one or two converters. From my experience, Amazon has a pretty good selection of converters to choose from.
A good digital camera is almost a must to have, because it will become your best friend once you step out of that plane. You will feel like you just entered a fairy tale and you will definitely want to capture everything you will see and experience to show it to your great-grandkids one day…
You may also buy a small Czech-English dictionary, just in case you'll need it to translate something, and you'll find yourself without internet. You can find a really good selection of dictionaries on Amazon.
Oh, and did I mention that you will need a really, really good pair of walking shoes?
Just in case you are wondering why I didn't include accommodations for your stay in this post, I would like to tell you that it will get covered separately in one of our future posts.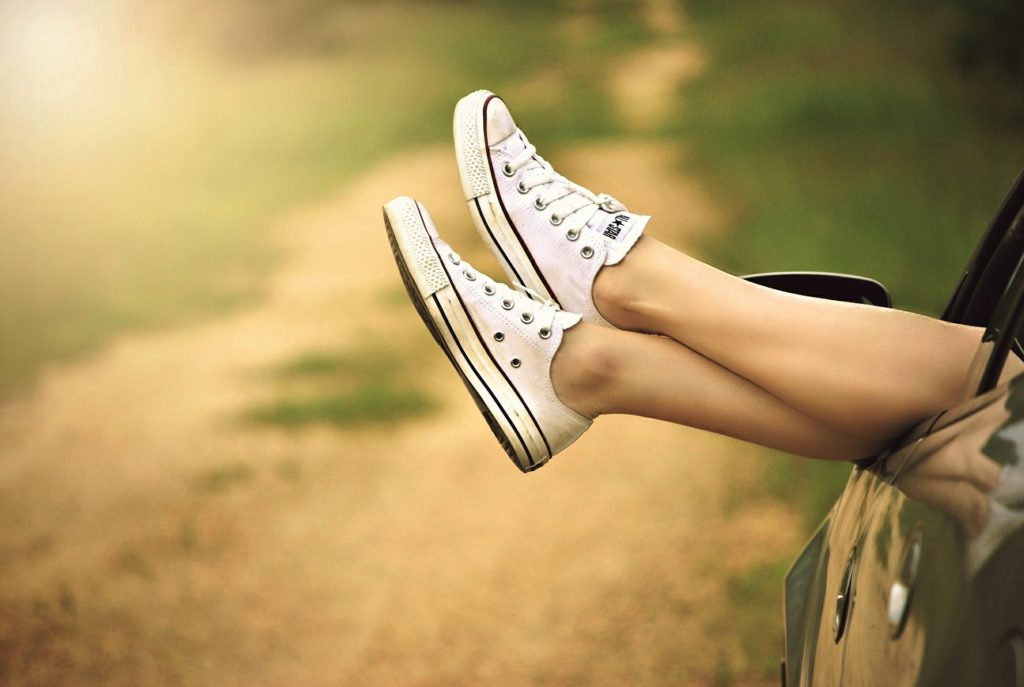 Disclosure: Please note that some of the links on this page are affiliate links. This means that we may earn a commission, at no cost to you, if you decide to make a purchase after clicking through the link. Please understand that we have experienced all of these companies, and we recommend them because they are helpful and useful, not because of the small commissions that we receive if you decide to buy something through our links. Please do not spend any money on these products unless you feel you need them or that they will help you achieve your goals.