The monument to Jan Palach at the place where he self-immolated is one of four places in Prague that commemorates the remembrance of Jan Palach. Another is on the square, whose perimeter is framed by the buildings of the Rudolfinum, the Academy of Arts, Architecture and Design, and the Vltava embankment with a view of Prague Castle and the Mánes Bridge.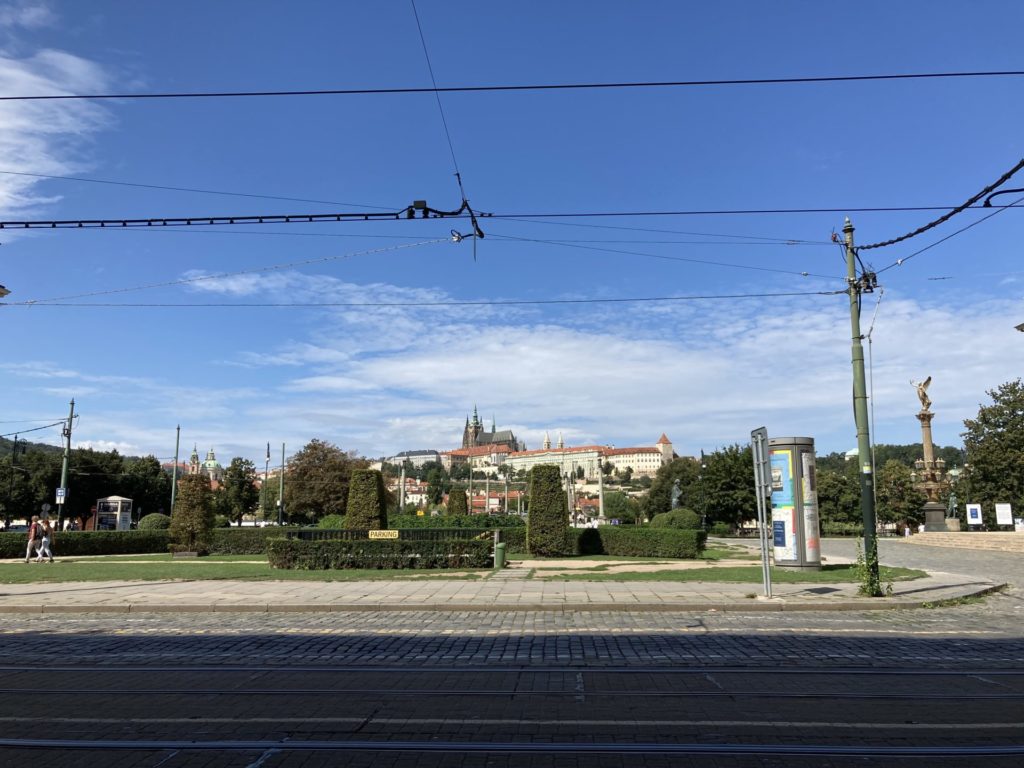 The square has had many names in history. It was called Rejdiště because there was a riding school. It was then named after Empress Zita, the wife of the last Austrian emperor and Czech King Charles I. Then it was named after the composer Bedřich Smetana, the Germans named it Mozartplatz during the war. Then it was Smetana's again and from 1952 it was called Náměstí Krasnoarmějců (the Square of the Soldiers of the USSR).
After January 1969, when Jan Palach self-immolated, it became known as Jan Palach Square ("Palacháč" in slang), however, this square was officially called Jan Palach Square only since December 1989. Why? Because the fourth side of the square consists of the majestic building of the Faculty of Arts, the school of which Jan Palach was a student.
When Jan Palach died three days after his act, the famous Czech sculptor Olbram Zoubek made his death-mask. Olbram Zoubek said about it: "He was lying in the hospital hallway, covered with the national flag and surrounded by flowers. He had a calm expression, but his face was one big bruise. That's why you can't look for an image in his death-mask, it's actually a documentary. "
Olbram Zoubek created a total of 5 copies of the mask. One of them was installed by students of the Faculty of Arts at the staircase, in a niche, in the former place of Lenin's bust.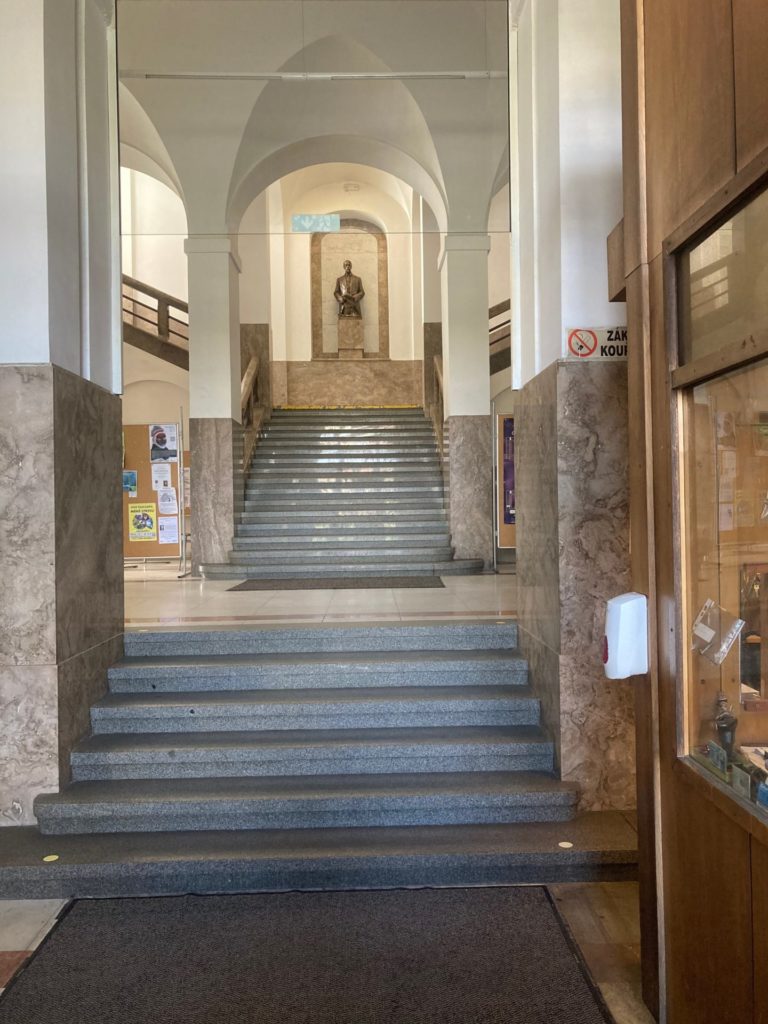 Jan Palach's mask was not in the university for a long time – and Olbram Zoubek did not wait long for his punishment. The communists forbade him to exhibit, sell his statues, and travel. Restoration of the castle in Litomyšl was his only one job for twenty years.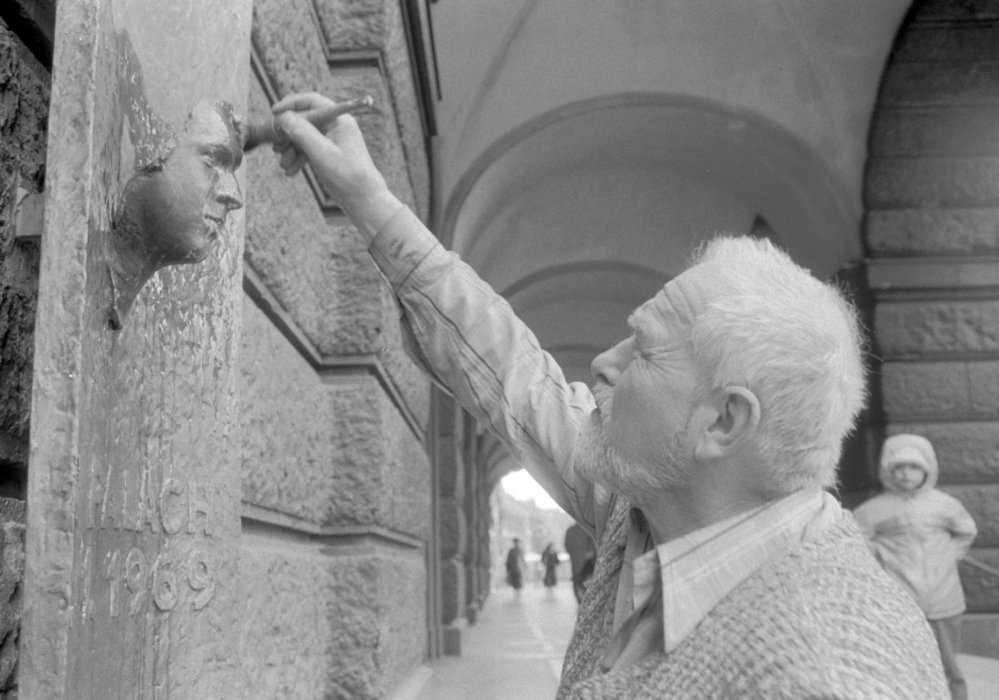 After the Velvet Revolution, Jan Palach's mask was placed on the wall of the Faculty of Arts to remind us of his sacrifice. A sacrifice who strengthened people during the long twenty years of the Russian occupation. Just a little above the mask is a table with the name of the square, which was called "Palacháč" throughout this occupation…