A new apartment building was built in Bieblova Street in Smíchov a few years ago. The street is named after the Czech poet Konstantin Biebl (by the way – the later poet fought at the front of the First World War in his youth; when he was twenty years old, he was wounded, captured, and sentenced to death – he saved himself by escaping from captivity). Therefore the architect and the developer decided that the new house would pay tribute to the poet in an unusual form – with its facade.
The facade alternates between glass surfaces and fixed panels that hide the titles of Biebel's poems in a jumble of letters. The panels made of special material have carved letters. During the day, the panels are white and the letters are black. At night, the contrast is reversed, and the illuminated letters stand out from the darkened facade.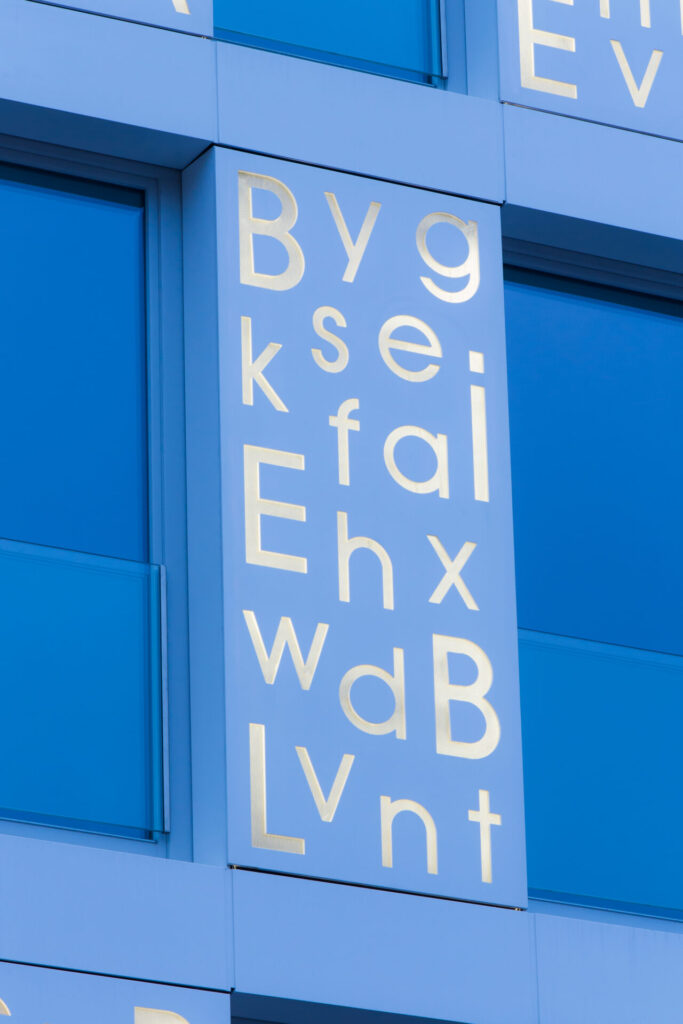 The letters are not arranged randomly on the panels, but the titles of Konstantin Biebel's poems can be read from them. On one of the panels, the name of the poet is also included.
Thanks to architects Martin Klejna and Martin Wolf for the information and photos.