From time to time, the Prague City Council has considered whether the city needs Masaryk Station and whether these valuable plots of land in the city center, less than half a mile away from the Old Town Square, should not be used differently. A study was then carried out which found that the city did not need Masaryk Station in terms of transport services. And then the municipality asked the citizens of Prague for their opinion and learned that this was nonsense because we like Masaryk Station and wish it to remain fully functional where it is.
There are probably more reasons for the general popularity of the station named after the first Czech president Tomáš Garrigue Masaryk:
– it is a small station built in the classical style, with many wooden structural parts, and this gives a very pleasant impression
– in a few minutes' walk you are either at the Powder Gate or elsewhere in the city center – the area around Masaryk Station is much more pleasant than the area around the nearby Main Railway Station, where until recently it was recommended not to walk in the evening (the park in front of the station is called Sherwood)
– many residents of Prague have a child's memory of Sunday trips with a snack and lemonade in a backpack, which started just on the train leaving Masaryk railway station (intimately nicknamed "Masaryčka")
– it's Prague's oldest station, operating since 1845 – so it's really safe to say that no one remembers Prague without Masaryčka
– and quite definitely the memory of 1985, when the nearby Denis Railway Station (also called the Prague – Těšnov Railway Station), which was considered one of the most beautiful railway stations in Europe, if not the most beautiful, was demolished.
In the end, of course, it turned out that the demolition was unnecessary, the station buildings could at least be preserved and used for other purposes when the trains could no longer run there (the official reason for the demolition was the construction of the Prague highway).
However, the popularity of the Masaryk Station does not automatically mean that the station has no shortcomings. The station was until recently quite neglected – beautiful but dirty.
Closed ticket offices in the historic hall – revitalization is really needed.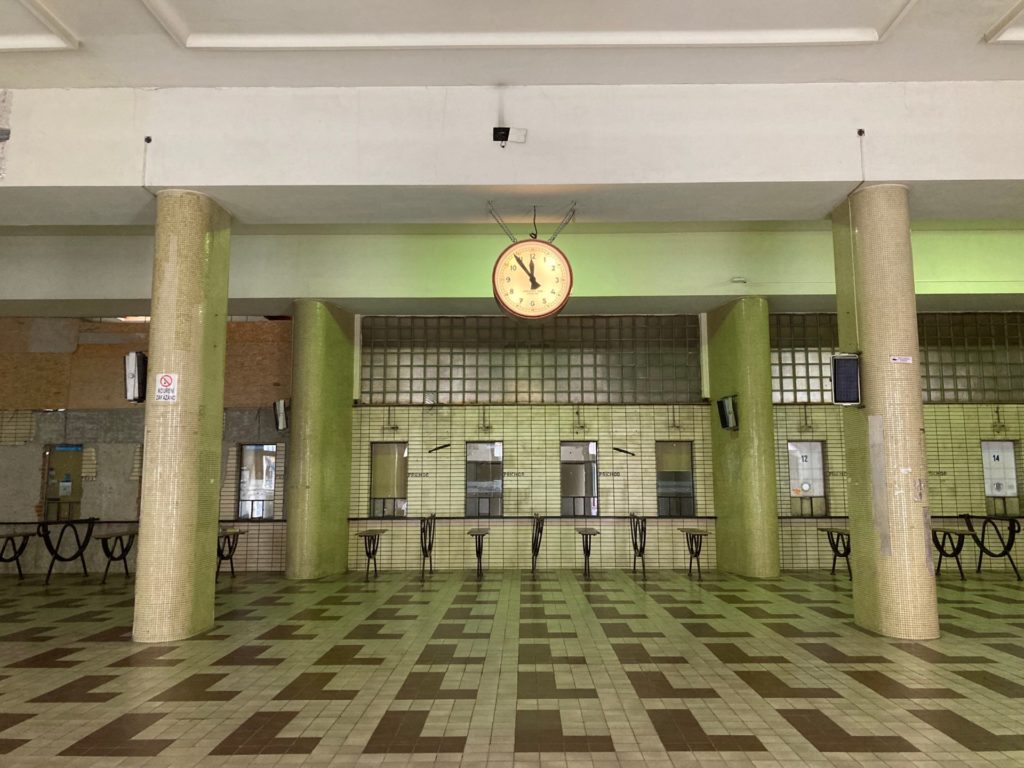 That is why competition for the revitalization of the station and the whole surrounding area was announced, and the project of Zaha Hadid Architects won. The project includes office buildings, apartments, shops, and a park directly above the station and a better connection between this railway station and the bus station in Florence, or the Old Town and Karlín, which was separated from the center of the city by the Prague highway.
The revitalization will also include a direct connection to the airport, with trains running to it at 10-minute intervals.