From a concrete playground to the Memorial of the Victims of Communism.
The playground in Stromovka is the work of sculptors Eva Kmentová and Olbram Zoubek. Together, they designed a climbing tower and eight low climbing frames, which they supplemented with four climbing bars. They constructed the tower and climbing frames from concrete, using scaffolding pipes as rods, which they supplemented with sheets of tin shields. Some parts of the tower and climbing frames were painted white, highlighting the small plastic details on the sides of the climbing frames with rich colors. The sheet metal shields, which rotated on the bars, were painted in different colors on both sides.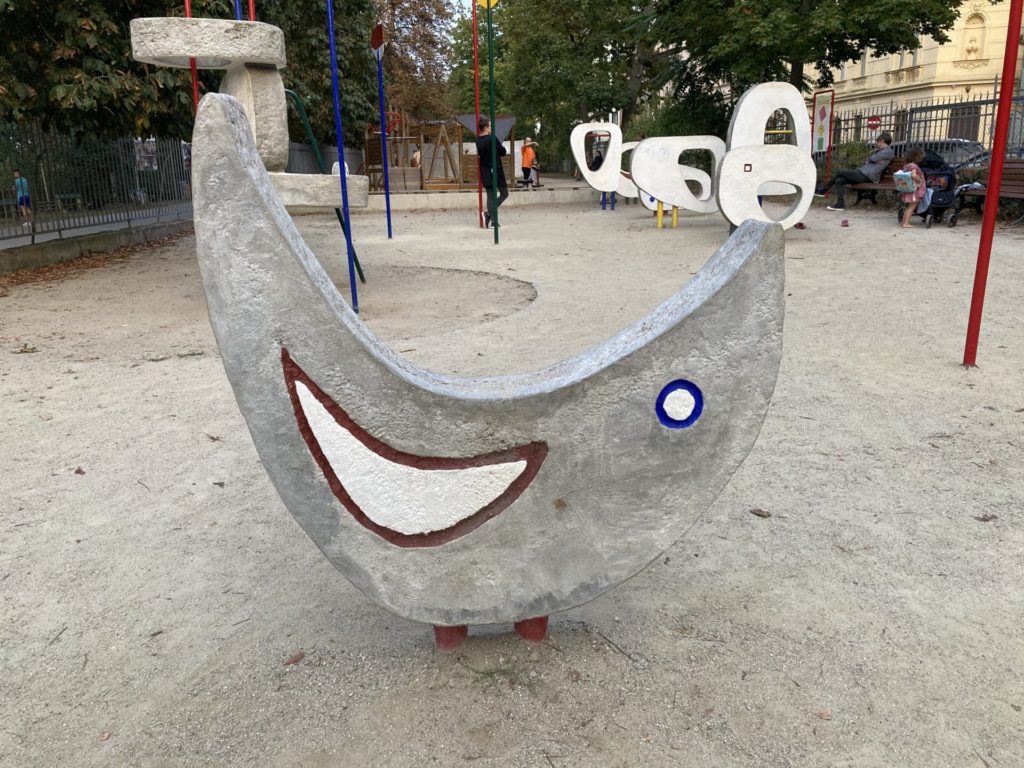 The playground has been in Stromovka since 1961, today it is considered proof of the artistic feeling of the early 1960s when there was a significantly greater degree of freedom in creating children's playgrounds than in the exhibition halls of a non-democratic state.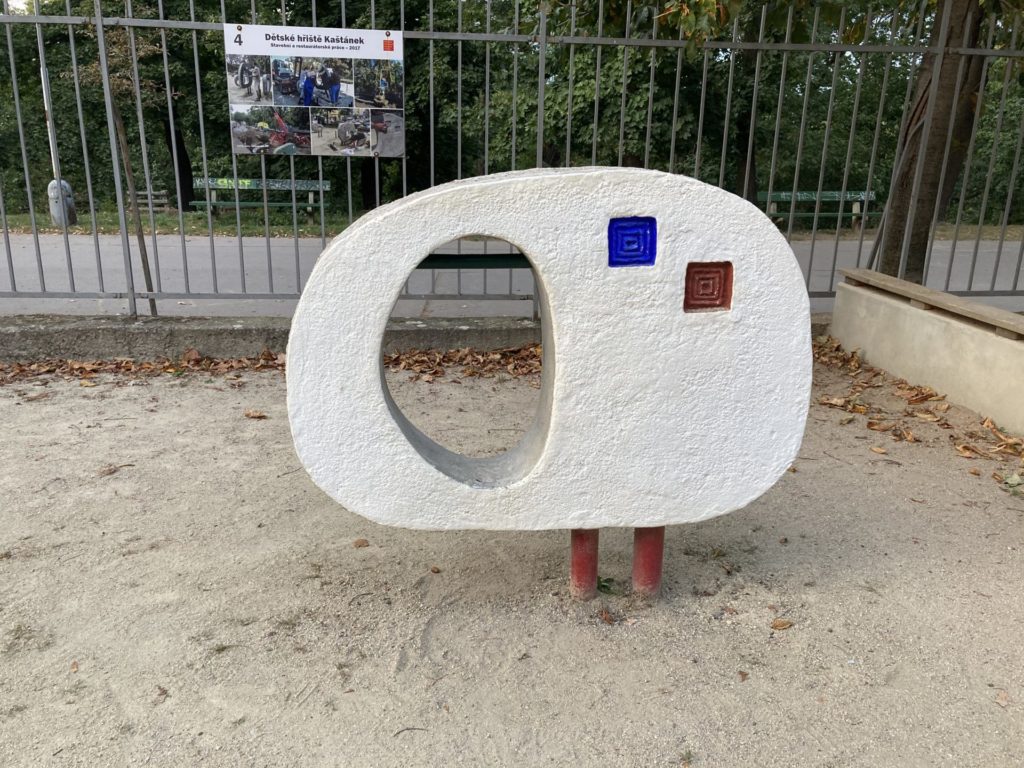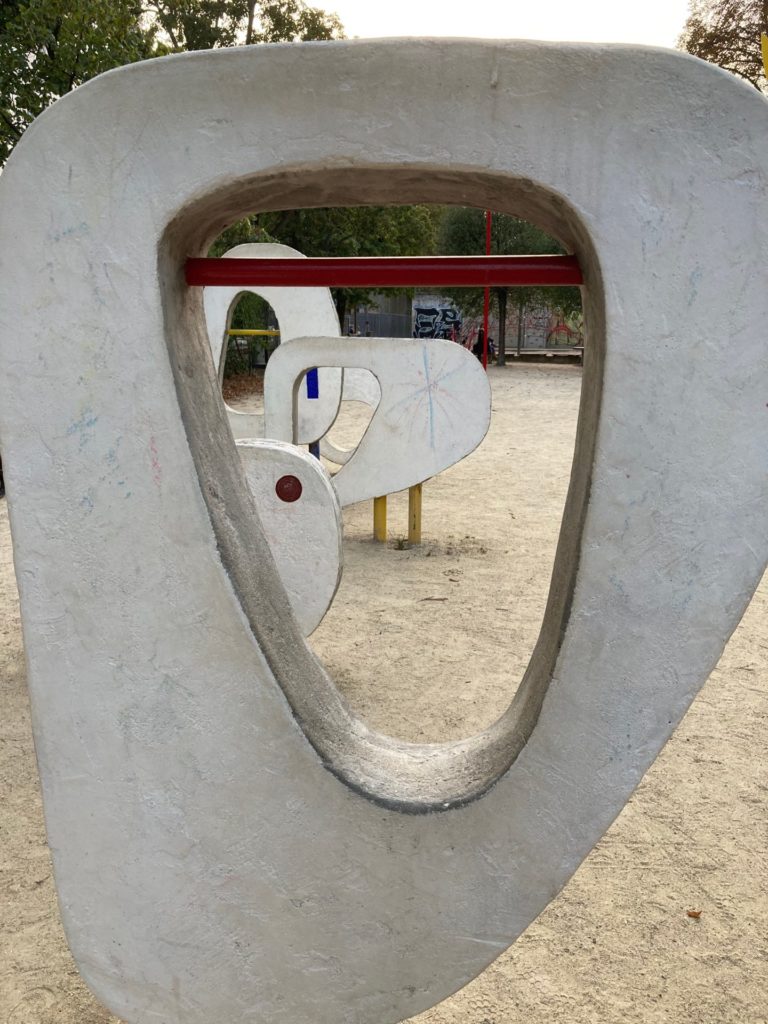 Eva Kmentová (1928-1980) studied at the Academy of Arts, Architecture, and Design, where she met Olbram Zoubek. They married in 1952. Initially, she made sculptures from concrete and cement. In the mid-1960s, she began to imprint body parts, pieces of wood, and pebbles into sculptural clay and cast the impressions into plaster. In 1971, she exhibited a number of plaster casts of her feet at the one-day exhibition "Footprints".
Art theorist Vít Havránek said of her: "Eva often emphasized the moment when she was alone in an empty snowy landscape and watching the footprints in the snow. In retrospect, she realized that this was a crucial moment for her work. "
Olga Kmentová: Gate of dreams

Olga Kmentová: Leaf in motion
Olbram Zoubek (1926-2017) worked in restoration at the beginning of his career. In 1958, he and his wife traveled to Greece, which influenced his work for life. Since the second half of the 1960s, he has focused mainly on figural sculpture, forming his sculptures from cement.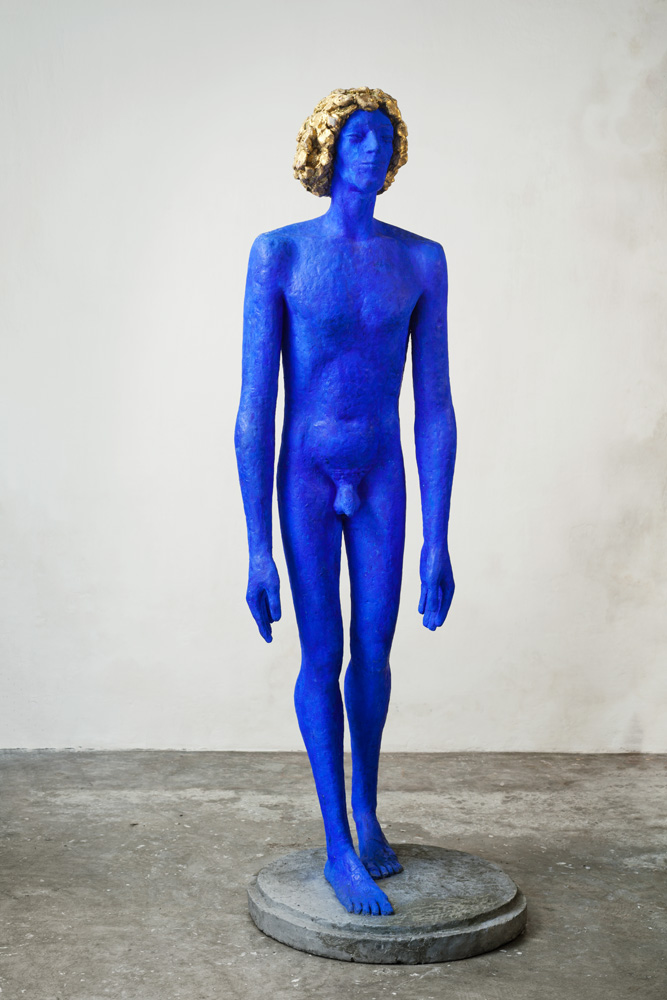 In January 1969 he removed the death mask of Jan Palach, and in 1970, he was the author of a bronze tombstone on his grave – the tombstone was immediately removed and destroyed by the secret police. Until the Velvet Revolution, he was not allowed to exhibit and subsisted on restoration.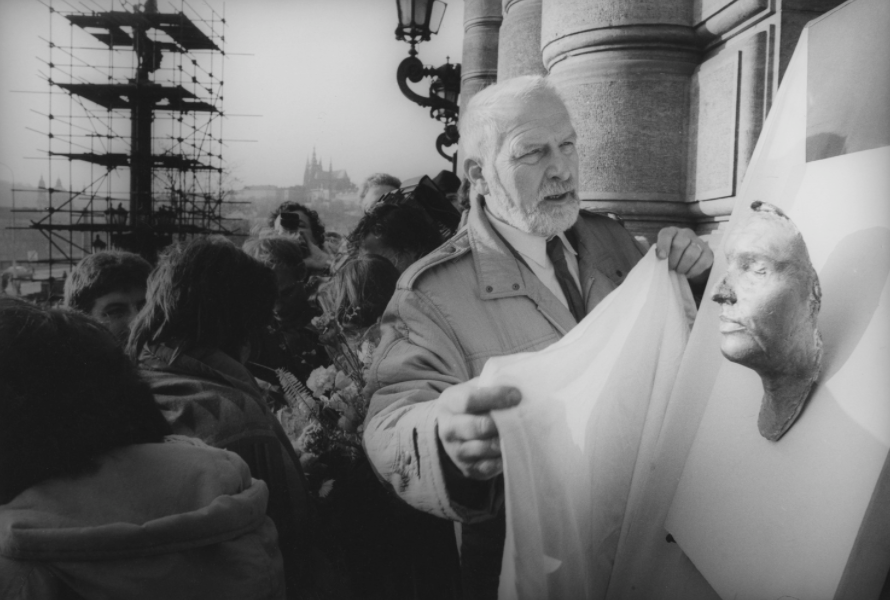 One of his most important works is the Monument to the Victims of Communism on Petřín. In 1996 he received the Medal of Merit from President Vaclav Havel, in 2015 he became the Knight of Czech Culture.