On October 7, 1989, the congratulation of the birthday of Mr. Ferdinand Vaněk was published in the social section of the daily "Právo". It was the most famous advertisement in the entire history of this newspaper of the Czechoslovak Communists. And why? Because Ferdinand Vaněk is Václav Havel's alter ego in his play Audience and the man in the photo was Václav Havel. So the communists published a birthday wish on their greatest enemy…
The communist regime was defeated by the Velvet Revolution 1989, and Václav Havel became president less than three months after the advertisement was published.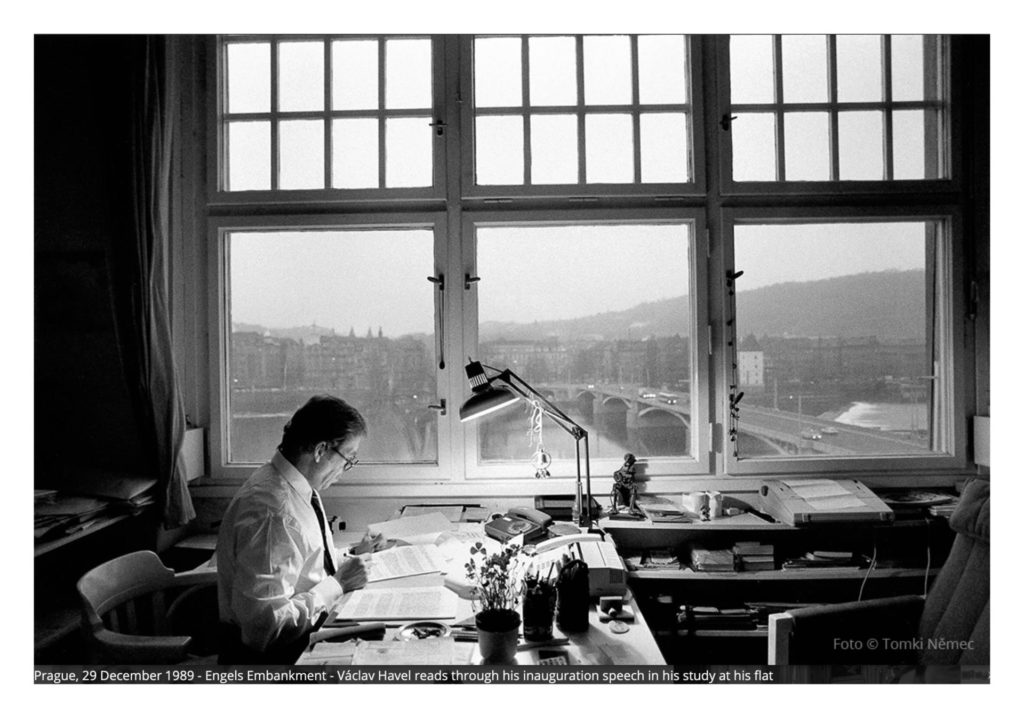 On December 18, 2017, exactly six years after the death of Václav Havel, the Bench of Ferdinand Vaňek was installed in Dejvice. You can find it in front of the building of the National Technical Library in Dejvice, just a few minutes walk from Dělostřelecká Street, where Václav Havel lived.
One of the parts of the bench is in the shape of a beer keg because Václav Havel also worked as a labourer in a brewery in Trutnov. After all, the brewery is the stage of Havel's play Audience, of which Ferdinand Vaněk is one of two characters.
On the bench is a quote from the Audience: I can't, in principle, participate in a practice with which I disagree.