In 1914, the Art Nouveau Koruna Palace was built on the lower part of Wenceslas Square. It was built on the site of three burgher houses, whose plots were first mentioned in 1348.
In 1931, Automat Koruna, the first Czech fast food, was opened in the palace. There was a lying waiter in his logo, which meant that no waiter was needed. The customer came to the vending machine, put a coin into it, and got an open-face sandwich, a lemonade – according to what he chose in the menu.
Later, Koruna turned into an extremely popular folk dining room "on a stand".
The dining room had an area of 790 m2 and 240 employees. Every day, 10,000 people ate here, consuming 5,000 sandwiches, 4,000 desserts, or 7,000 pieces of pastries. People could choose from 23 main dishes, and they drank 1800 liters of beer.
It is interesting that the sandwich cost 0,80 crowns, but the whole lunch cost two crowns. It cannot be compared, because the pricing in socialism was outside the economic reality and food was subsidized – but taking into account the average salary in the 60s and today, such a lunch today would cost 54 crowns.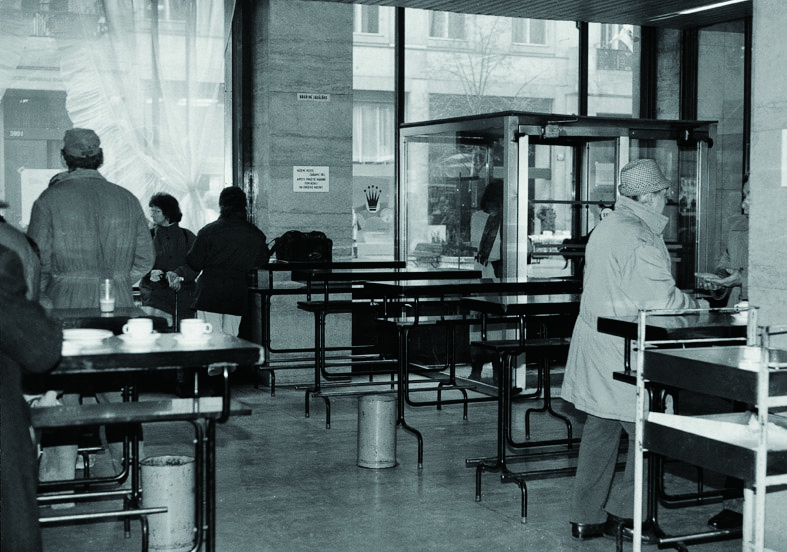 Famous was the strawberry milkshake, which was sold at the counter to the right of the entrance. The recipe for it is quite simple: 2 deciliters of whole milk, 10 strawberries, and a scoop of vanilla ice cream. Mix and you can serve.
The glory of the famous Koruna is purposefully followed by a dining room that stands just a few dozen meters closer to Old Town Square – Havelská koruna. It started its operation in 1999, 7 years after the closure of Koruna on Wenceslas Square. Its owner says that Koruna was his direct inspiration – he knew that people missed it.
They have 25 main dishes of traditional Czech cuisine on their menu, plus 15 others. There are also soups, salads, desserts, and drinks.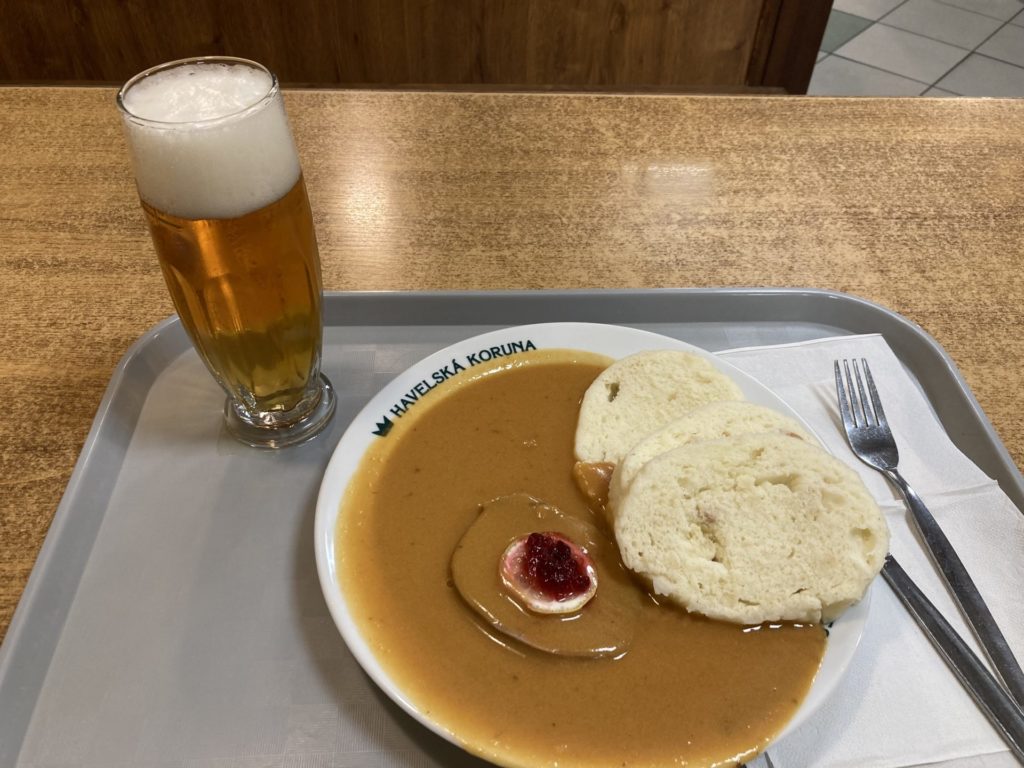 At the entrance, you will be given a ticket on which the price of food or drinks will be written at each counter. You pay at the exit, if you lose the ticket, the canteen charges 500 crowns. The prices are very reasonable – not to mention that you are having lunch in the very center of Prague. These are then low prices.
They are open every day from 10 AM to 8 PM. Go there to eat, it's an interesting experience.