The Scout Institute in Prague's Kampa is a pleasant, quiet place. Although Kampa island is a very popular area, only those who want to walk along the embankment or head directly to the institute building will come here.
It's very nice to come here and sit down, have a lemonade, a beer, or their very good white wine for a price that definitely doesn't correspond to being in the most attractive zone of Prague: a pint of beer costs 48 crowns, a glass of wine (two deciliters) 58 crowns, a cappuccino 58 crowns or tea 35 crowns.
It's pleasant here even in the heat. You can sit inside this old stone house or you can sit in the backyard – you sit ten meters from the river and you are protected from the sun by the house and the adjoining wall along the embankment.
Yesterday afternoon, this well-being was made special by the performance of the orchestra of 13 saxophonists of the school orchestra of the basic art school from Prague 6 – this number of players for one type of instrument gave the orchestra its name: Too Many Saxophones.
Four of the songs they played were by Jaroslav Ježek, a brilliant Czech pianist and composer, mostly jazz. Although he died in 1942 (in New York, where he had to flee to avoid being sent to a concentration camp by the Nazis), his music is still one of the most popular – as evidenced by last night's concert. (To learn more about Jaroslav Ježek, scroll down in the article.)
So enjoy the pleasant experience in Kampa at least in the videos.
Jaroslav Ježek's Blue Room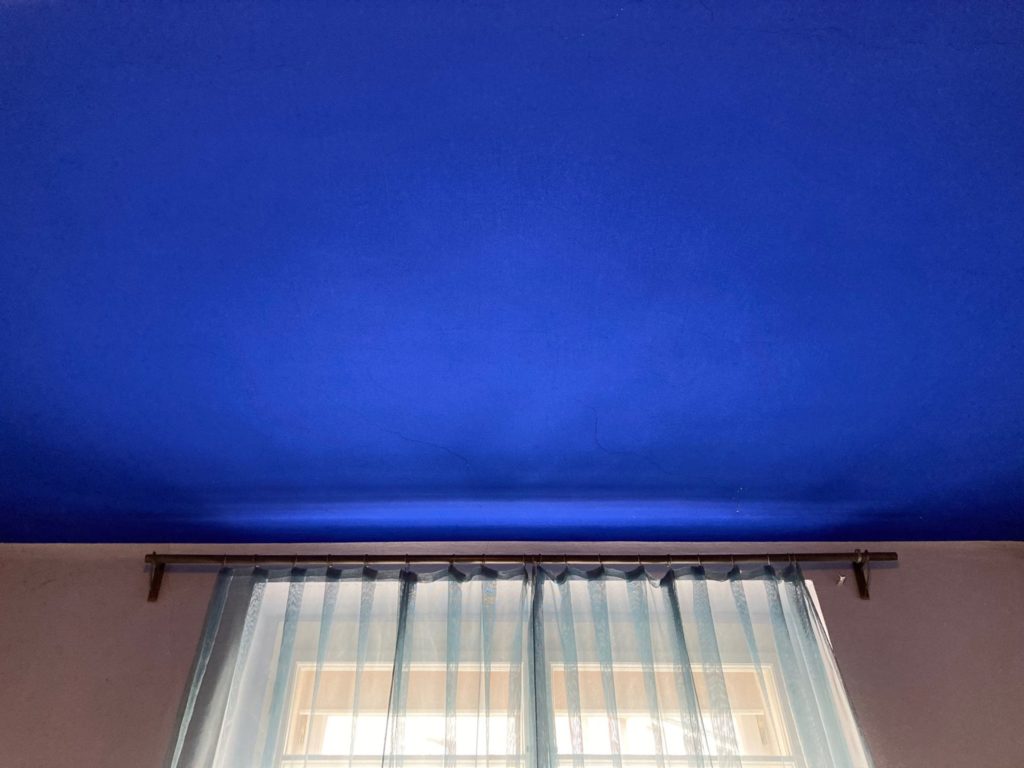 Between the two world wars, the famous Osvobozené Theater performed in Prague, with the Jaroslav Ježek Orchestra, a genius jazz composer and pianist. Despite the fact that Ježek was hard of hearing and almost blind, he composed music whose beauty captivates to this day.The three autors of the Osvobozené Theater, Jaroslav Ježek, Jan Werich, and Jiří Voskovec, had to emigrate to the USA before the Germans, otherwise they would have all ended up in a concentration camp. Ježek died in New York in 1942 at the age of 35.In Kaprova Street, however, there is still an exhibition of the National Museum, the so-called Blue Room (the blue color was pleasant for Ježek's poor eyesight – that's why he wrote the song Dark Blue World). It is a room in the apartment of Ježek's parents, where Jaroslav Ježek lived until his emigration, then his sister inhabited it until the mid-1980s.If you know Ježek's beautiful music, take a look at where he composed it. And if you don't, this is at least an opportunity to look at the Kaprova Street apartment and house – if you've ever walked from Old Town Square to the Staroměstská metro station, you've walked past it.