In the Facebook group About Prague and in the comments on the Our Beautiful Prague page, people often ask where they can eat well in Prague. There are many great restaurants in Prague, and even more wonderful cafés. Among those where you will definitely be satisfied are the restaurants of the Ambiente Restaurants Group. (No, we don't have any promotion contract with them, we just like to eat there.)
At the beginning is the story of Tomáš Karpíšek from the North Bohemian town of Liberec. He trained as a chef, then spent five years gaining experience in Austria. Today his group has about thirty restaurants and other gastro businesses. From those with classic Czech food on the menu, where you can donate lunch to someone in need, to a restaurant with a Michelin star.
In one of the interviews Tomáš Karpíšek said: "I once read that once a person finds out that he is really good, he goes downhill. So I don't see myself that way, I just follow the fact that the straight path is the best one. I surround myself with like-minded people and I believe that I will go the farthest with the truth. It's a condition that may make less money, but it brings me luck."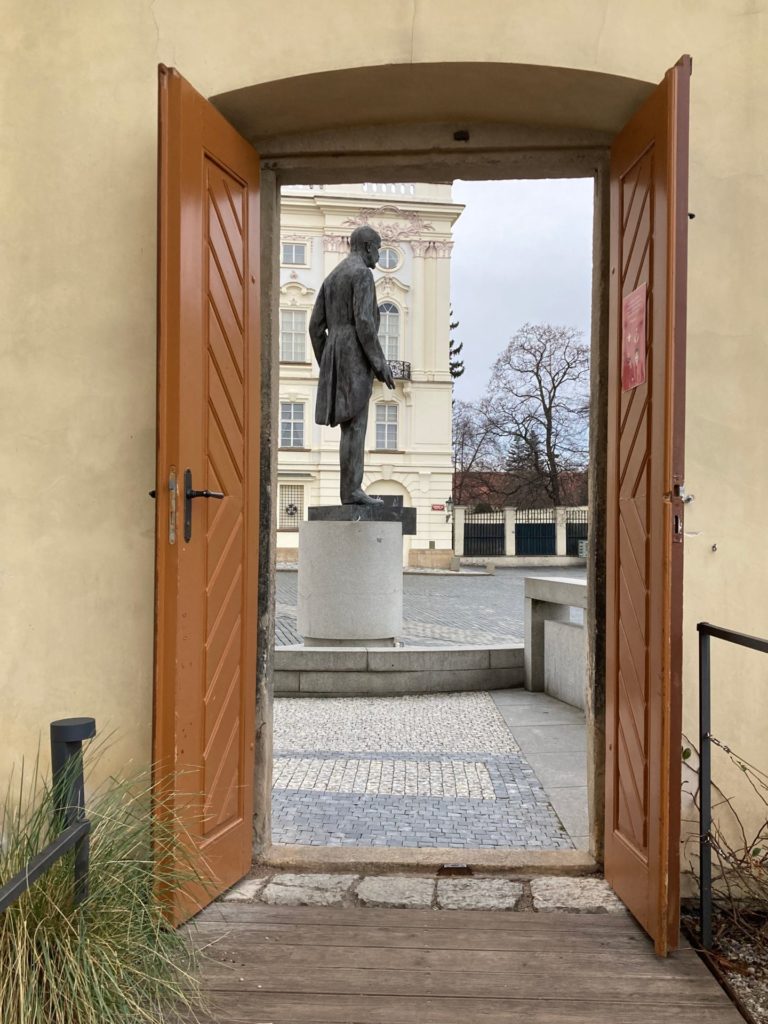 One of the restaurants of the Ambiente Restaurants Group is Kuchyně (the Kitchen) on Hradčanské Square. You enter it through the door next to the statue of President Masaryk – and besides great food, you will also enjoy a beautiful view of Prague.