A short distance from the Malostranská metro station and in sight across the river from the Faculty of Law building stands the Straka`s Academy, today the seat of the Office of the Government of the Czech Republic. The land on which the government building stands and its garden has a rich history.
In 1600, it was donated by its owner, Marie Manrique de Lara, to the Jesuit order. Marie was a lady-in-waiting to Maria of Austria, Holy Roman Empress, the wife of Emperor Maximilian II. She came with them to Prague, where she married Vratislav of Pernštejn, the supreme chancellor of the Bohemian Kingdom. (By the way – they had 21 children together, only half of whom lived to adulthood.)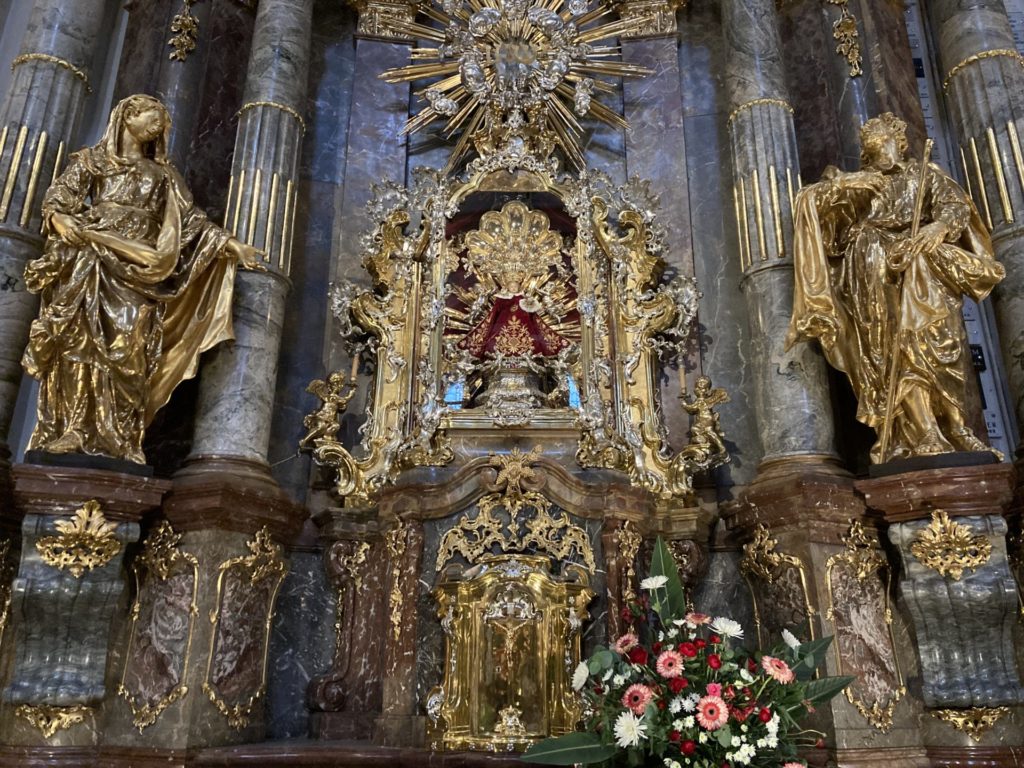 Marie Manrique de Lara brought a little statue depicting Jesus Christ as a child from Spain to Bohemia. She gave the statue to her daughter Polyxena as a wedding gift, who later gave it to the Prague Carmelites – with the words "Keep it in reverence and you will be doing well."

And so the Infant Jesus of Prague came to Prague, and hundreds of thousands of people from all over the world come here to see him.
On the land donated by Maria Manrique de Lara, there was first a so-called summer house where the monks rested. Later, Jakub Horčický of Tepenec, the physician of Rudolf II, had a herb garden there and sold herbs and medicinal solutions at the garden gate.
In 1785 a dance hall was in the garden with a very bad reputation and many fights and riots. And when the dance hall was closed down, in the mid-19th century the house was rented by the Protestants for their prayers.
And then the Straka`s Academy was established there, the history of which you can read about in our blog Civic Swimming Pool and the Seat of the Government of the Czech Republic.
The garden is open to the public until the end of October, every Saturday from ten in the morning to six in the evening.
Come and take a look there with us, at least through the photos from the summer just ending – if it was all in bloom, we would also see that the flower beds are planted in the colors of the Czech tricolor.